Looking back at ETHernals: India's largest Web3 Hackathon
ETHernals brought together 9000+ Web3 buidlers from across the globe to build the decentralized future. Read on to learn more.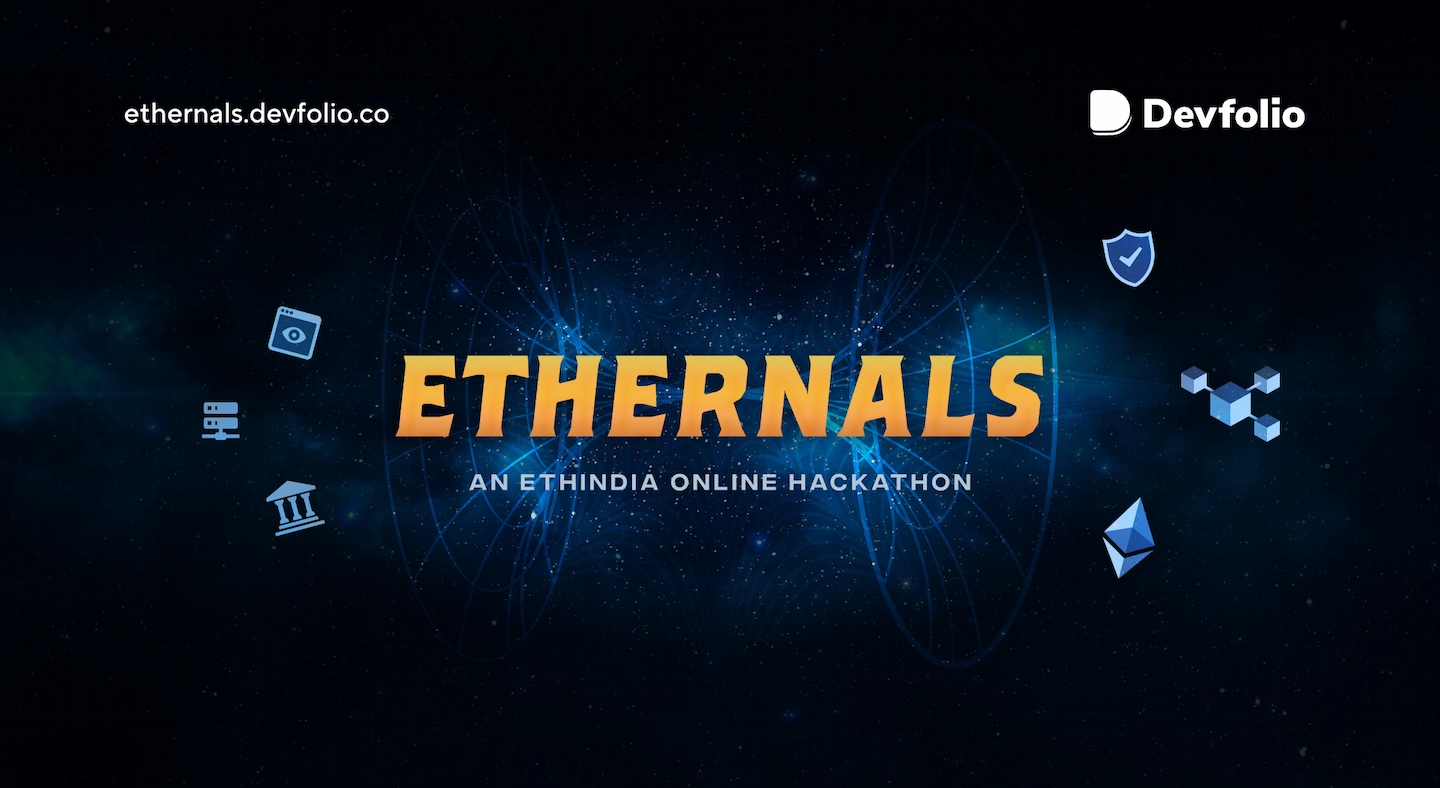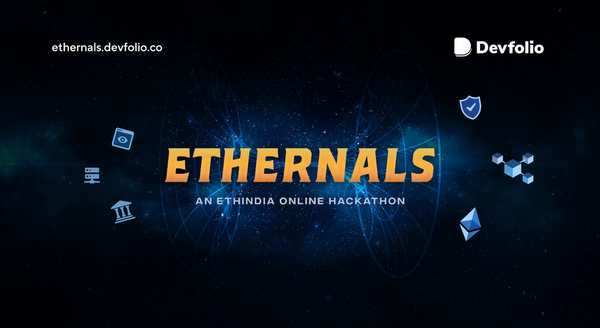 ETHernals, the first ETHIndia Online Hackathon in 2022 that kicked off on 25th February, brought together the highest of builders together along with industry experts, advisors, mentors, and companies to collaborate, innovate and build decentralized applications with the potential of mass adoption.
A big shoutout to our sponsors for being the backbone of ETHIndia's solid growth by setting up bounties worth a record of $110,000+ this time at ETHernals, not to mention the mentorship and amazing speaker sessions which helped the builders polish their projects to perfection!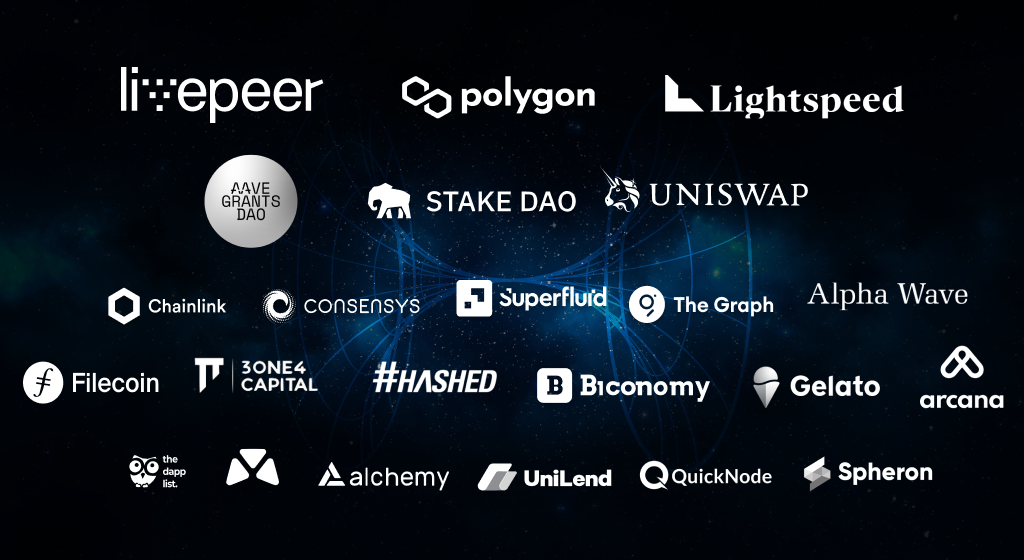 Speaker Sessions
We invited the who's who of the Blockchain Industry to ignite the spark in our hackers, including Austin Griffith and Sandeep Nailwal.
The various sessions covered everything from how to start building on Ethereum, code along sessions for minting an NFT on Polygon to various panel discussions on NFTs, DAOs and DeFi. Our sponsor workshops helped the hackers get interesting insights about their platforms and how to tailor them to suit their Dapp and bag those bounties 💰
Check out our speaker sessions playlist here 👇🏻
🚀 ETHernals Metaverse
Looking at the crazy response we got for our ETHOdyssey Metaverse, it wasn't a surprise that there would be an ETHernals Metaverse 👀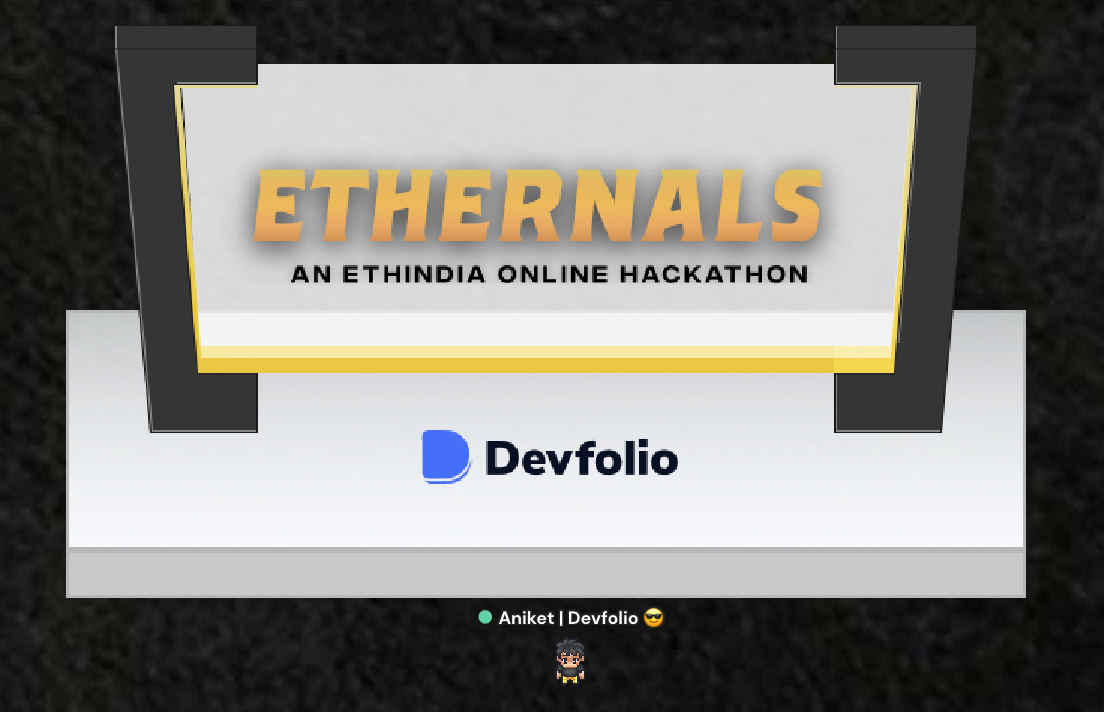 🗺️ Metaverse Map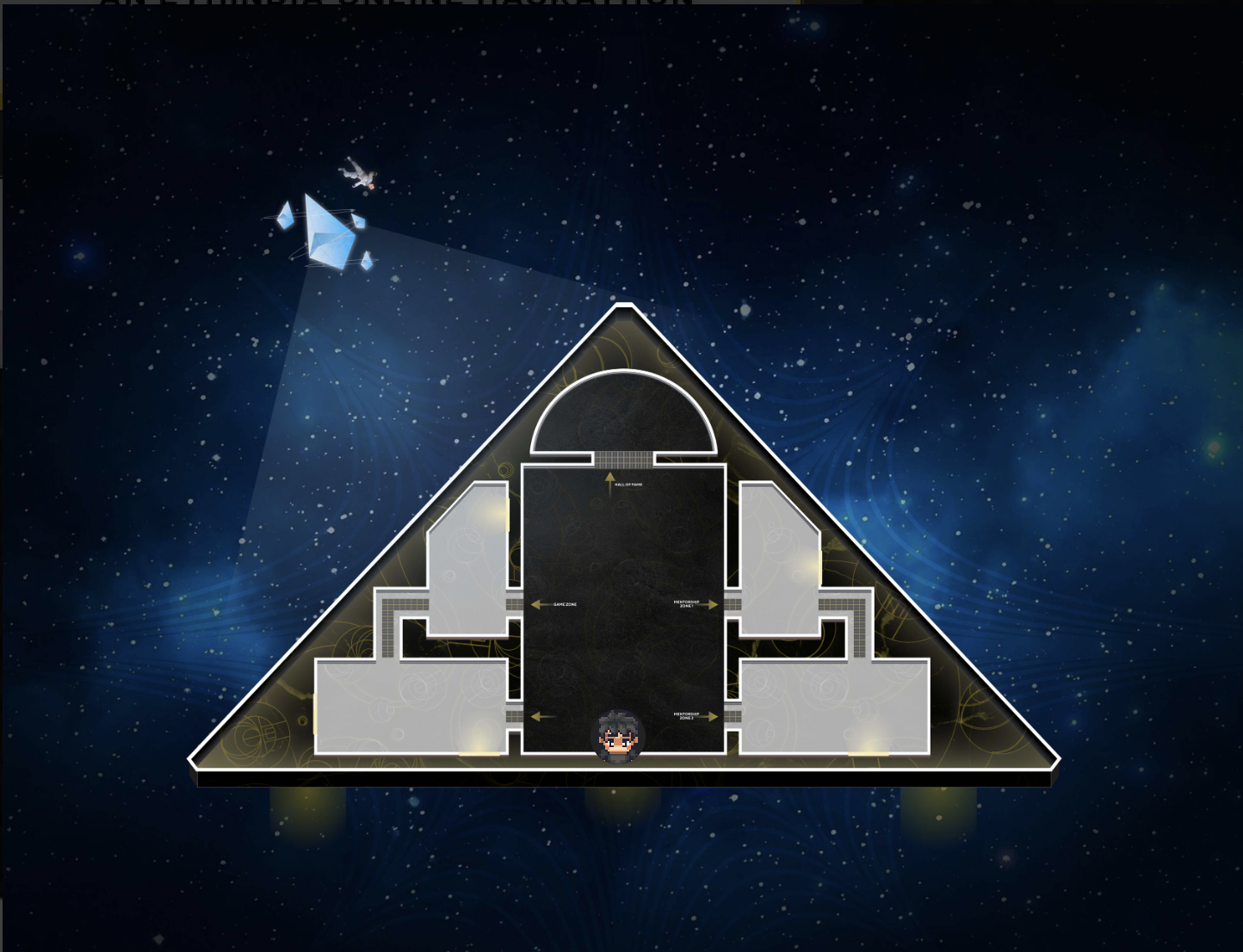 As evident it is, we chose The Domo (the star-ship used by Eternals) to be our inspiration for our Metaverse 🚀
👀 Treasure Hunt x Wordle
To bring out the real geeks, we had a Treasure Hunt and wordle mixed where participants had to search for and solve different wordles where answer to your previous wordle was the password for your next one, all the wordles were related to web3!
Can you solve this wordle below? 🤓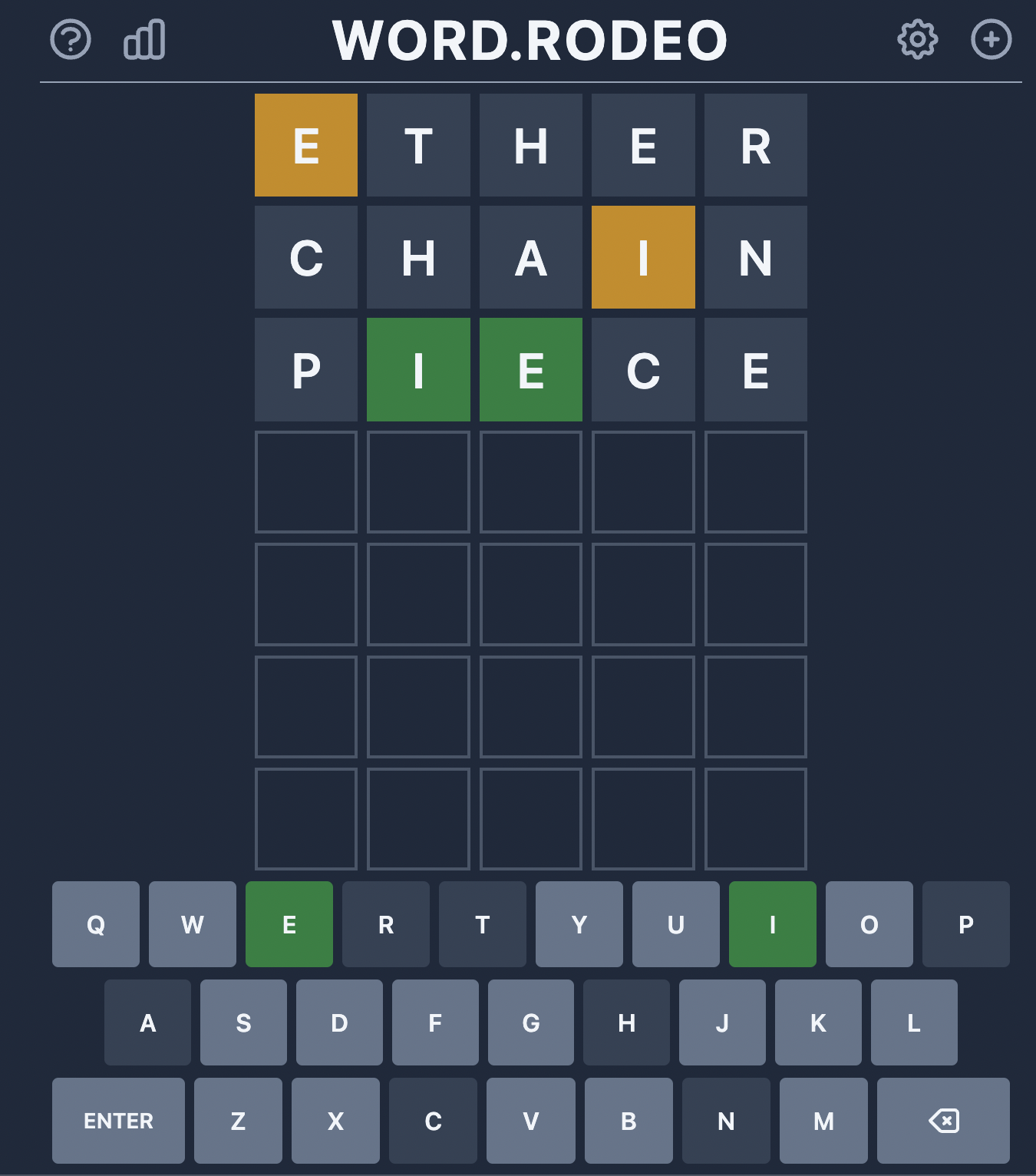 👉 https://nsb.dev/ethernals-wordle-2
🎁 Schwag Grab
Schwag Grab is a hackathon tradition. Offline or Online. Period.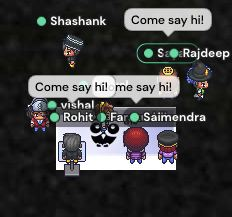 Needless to say, the hackers loved the space 👇
Chilling at @ETHIndiaco Ethernals Metaverse. literally exploring a new world#wagmi #web3 pic.twitter.com/zGuxeaFOeP

— Aayush Gupta (@Aayush_gupta_ji) February 28, 2022
My first Metaverse Experience 😍
My favorite part is The Hall of Fame area where they have the @VitalikButerin wearing an astronaut suit.

Thank you @ETHIndiaco for the experience. pic.twitter.com/8co6Ncg964

— Harsh Patil (@Harshpatil03) February 28, 2022
Having fun in the Metaverse!! @ETHIndiaco @devfolio pic.twitter.com/IIIeW2Q7i8

— Karan Shimpi (@KaranShimpi7) February 28, 2022
Using GatherTown for the first time thanks to @ETHIndiaco @devfolio pic.twitter.com/0bkBom4ZH6

— adarsh.dev ⚡🚀 (@adarshzpatel) February 28, 2022
A big shoutout to Gather to help us bring the ETHIndia Hackathon experience online 💜
📊 Demo Day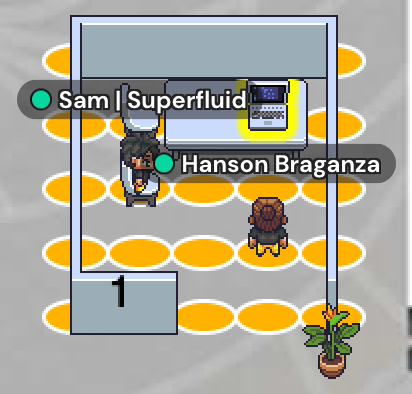 The Top 10 projects at the ETHernals pitched their projects to VCs and sponsors at the ETHernals Metaverse. This helped them get valuable feedback to help them take their project to the next level.
🏆 The Champions of the Champions
We received about 240 submissions at ETHernals, almost four times as much as the last edition i.e. ETHOdessey! Knowing the learning curve of Web3, we REALLY believe that everyone who made a submission is a winner.
There were some projects, which blew our minds and were awarded the Top 4 projects at ETHernals and took a slice of our prize pool of 3 ETH.
🛠️ SonicRoom
Metaverse for content creators which they can customise based on their own creativity
Check out the Devfolio submission 👇
https://devfolio.co/submissions/sonicroom-7866
🛠️ Dstream Ecosystem
DSTREAM your one stop Entertainment adobe to Derivate assets from the digital data you create!
Check out the Devfolio submission 👇
https://devfolio.co/projects/dstream-ecosystem-1e38
🛠️ Kalvi
Kalvi aims to reskill and upskill the learning community across the globe.
Check out the Devfolio submission 👇
https://devfolio.co/submissions/kalvi-edff
🛠️ Meta Leap Club
NFT Rental & Access Control Protocol for Gaming Guilds & Metaverse Projects
Check out the Devfolio submission 👇
https://devfolio.co/projects/meta-leap-club-2a33
---
Check out our other winners who won sponsor bounties or grants from ETHIndia Grants 🤩
WOW It's been a lovely time and we can not wait to meet you all again for the next edition of the ETHIndia Online Global Hackathon Series!
To know more about us and to interact with a great, active community, join us at:
Telegram: https://nsb.dev/telegram
Discord: https://nsb.dev/discord
We'll see you at the next one!