ETHIndia Grants: A Rewind Of The First Season
Season 1 of the ETHIndia Grants Program was a huge success, with over 30 projects receiving funding and support. Take a trip down memory lane with us as we reflect on the highlights and achievements of this inaugural season.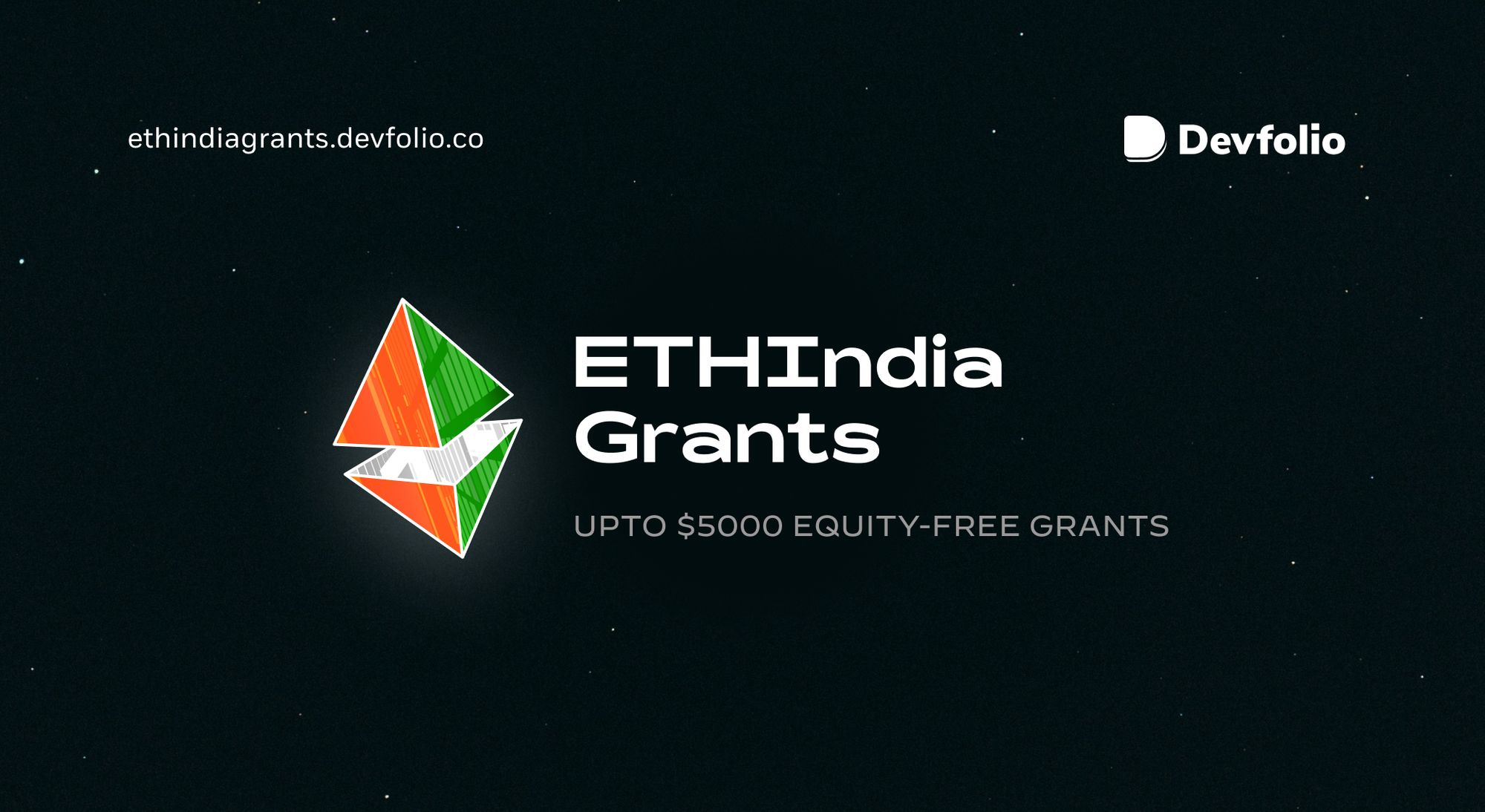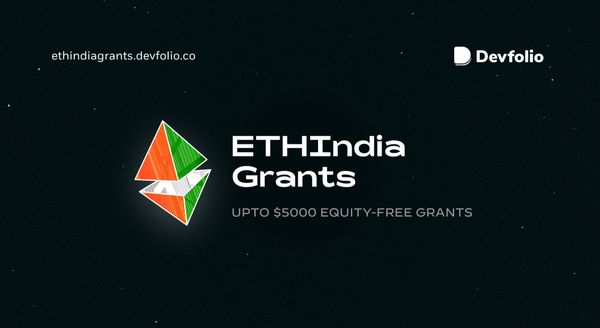 Every year, we are inspired by the innovative and impactful projects that are brought to life during our hackathons and fellowships. But we know that completing a project is just the first step on the journey to building a successful product.
That's where ETHIndia Grants come in.
In order to support these projects, we launched ETHIndia Grants as a broad-scoped grants program to support building that further enables the Ethereum ecosystem.
We believe that the most valuable grants are those that not only provide support and resources to community members but also create pathways for sustained funding after the grant period has ended. This is why we have designed our grants program to provide builders with the space and resources they need to take their projects to the next level.
We envision our grants program as a sandbox for builders – a place where they can experiment, receive guidance, and turn their ideas into full-fledged products. Our goal is to foster a community of talented developers who are passionate about building on Ethereum and sharing their knowledge with others. We believe that supporting independent developers is crucial for the success and growth of Ethereum, and we are committed to helping them achieve their goals.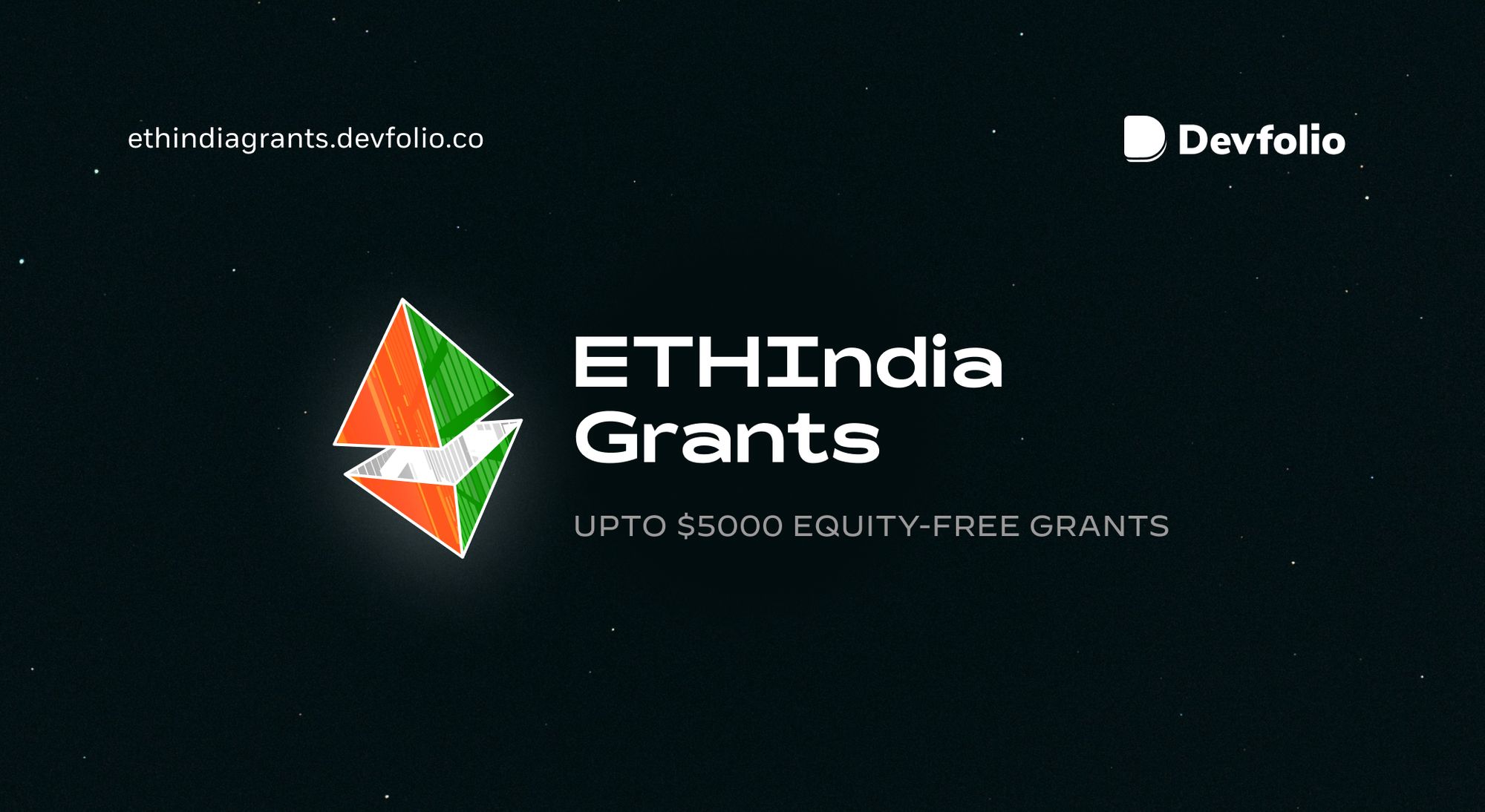 So what did Season 1 look like?
Season 1 of ETHIndia Grants was an absolute success, with a score of talented builders and developers submitting their innovative project ideas. We received over 4000 project proposals from builders all over the country and were amazed by the range of ideas that were submitted. From scalability solutions to infrastructure projects, community-building efforts to security and privacy enhancements, and even public goods initiatives, we saw a wide range of proposals that showcase the diversity and creativity of the Ethereum community.
Our review process for grant applications was highly selective and thorough. We received a large number of high-quality submissions and had to make difficult decisions when it came to selecting which projects to fund. During the review process, we looked for projects that had the potential to make a significant impact on Ethereum and align with our goals for the grants program. We also considered the:
Feasibility of the project
Experience and capabilities of the team
Potential of the project to be sustained beyond the grant period.
Ultimately, we selected the projects that showed the most promise and had the potential to contribute significantly to the Ethereum ecosystem. We were thrilled to disburse a total of $61,500 towards 31 projects focused on scalability, infrastructure, community building, security, privacy, public goods, and more.
Top Talent On Display: Our Top Projects For 2022
Some of the standout projects from the first season of ETHIndia Grants included:
Bytekode
Bytekode simplifies the process of understanding blockchain transactions by translating them into easy-to-understand messages. It aims to improve the user experience for both regular and new native users by filling the gap in the market for user-friendly dev tools.
Check out their project here:
Raid
Raid is an automation framework that allows developers to create triggers that execute actions on the Ethereum blockchain based on certain conditions or events. It enables developers to build and deploy automation solutions that can save money, improve efficiency, and streamline processes.
Check out their project here:
Unsnarl
Unsnarl is a decentralized, community-driven platform that aims to improve the security and transparency of Web3 start-ups through community-led bug bounties and comprehensive auditing services. It also provides support and incentives for hackers to encourage continuous learning and improvement in the field.
Check out their project here:
Metapass
Metapass is a platform that utilizes blockchain technology to create and manage digital tickets for events, allowing for secure and transparent ticketing processes. By using non-fungible tokens (NFTs), Metapass ensures that each ticket is unique and cannot be counterfeited or scalped, improving ticket security and reducing fraud.
Check out their project here:
Social3
A Better "LinkedIn" for web3 professionals
Social3 is a platform that aims to bridge the talent gap in Web3 by providing a comprehensive solution for hiring and finding Web3-based jobs. It combines the power of referrals and a thorough vetting process to identify the best candidates, while also simplifying the process for both recruiters and job seekers.
Check out their project here:  
Trustified
Trustified Network is a platform to sell digital services globally and accept crypto payments without paying hefty commissions.
Check out their project here:
AI Mint
AI Mint is a platform that allows users to easily create and mint unique digital artworks using AI technology, without the need for technical knowledge or gas fees. It helps to onboard new users into the world of digital art and cryptocurrency by making the process simple and accessible.
Check out their project here:
TickETH
TickEth is a decentralised ticketing platform that uses blockchain technology to eliminate ticket scalping and provide a transparent and secure way for users to purchase tickets for events.
Check out their project here:
Proton Labs
Proton Labs is a cutting-edge solution that simplifies the process of exploring and using Dapps on multiple blockchain networks. Their infra allows users to create Smart Contract Wallets and easily transact across chains, while also providing Dapps with tools to improve onboarding and enable new use cases like subscriptions, 2FA-based withdrawals, and multi-chain NFT purchases.
Check out their project here:
Hop to 3
Hop To 3 is a user-friendly platform that helps non-technical users navigate and interact with the decentralized web. Their platform simplifies the complexities of web3 and focuses on the features that matter most to the average user, including identities, wallets, and balances.
Check out their project here:
Dakiya
Dakiya is a decentralized communication platform that enhances the Ethereum ecosystem by enabling secure and quality conversations between community members. Their platform reduces spam and scams, ensuring a safer and more trustworthy environment for all users.
Check out their project here:
Swaraj projekt
Swaraj Projekt is a music industry solution that empowers artists to take control of their careers and navigate the decentralized web. Their platform helps artists make informed decisions about their music, from choosing the right blockchain to defining their mint strategy and perks.
Check out their project here:
You can check out all the projects here:
Mark Your Calendars: Season 2 of Our Grants Program is Coming Soon
Our team is committed to continuing this program and supporting developers as they grow and build a decentralised world that is even better than the one we know today. Our mission is to do everything we can to support Ethereum's long-term success and enable future builders by allocating resources to critical projects, advocating for Ethereum to the outside world, and working on developer tools, research, community building, infrastructure, and open standards.
Stay tuned for more information on how to apply for Season 2 of ETHIndia Grants, and we look forward to seeing all of the amazing project ideas that our talented community of builders and developers will bring in!
Keep an eye out for more updates and interact with the Devfolio community at:
🐦 Twitter                                      📞 Telegram                                    🎮 Discord
Until then, Never Stop Building 🛠️