ETHIndia Grants: Take your Web3 project to the next level
We are thrilled to announce "ETHIndia Grants" — equity-free grants of upto $5000 for teams or individuals who want to focus on building great projects and solving interesting problems with Ethereum.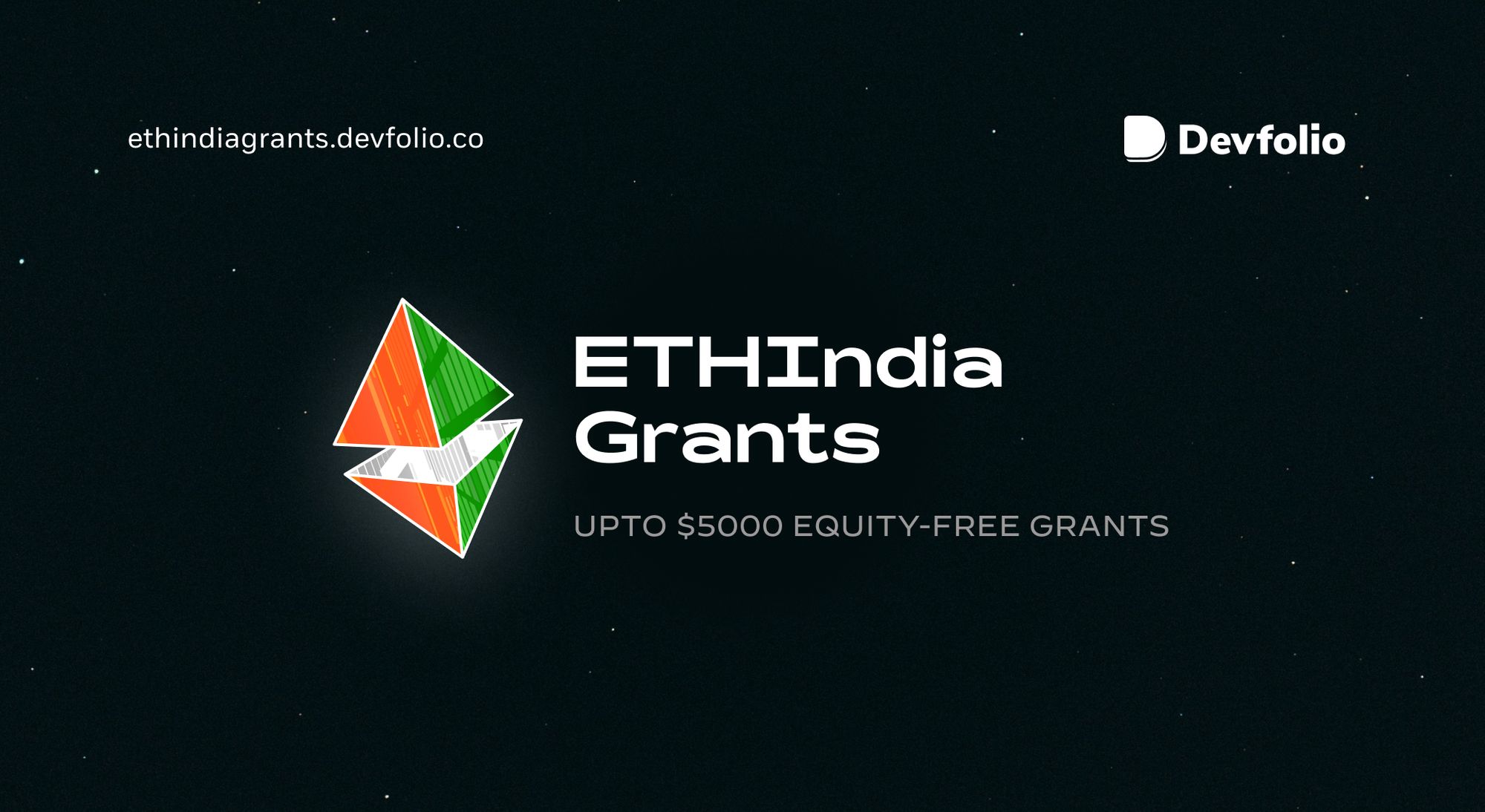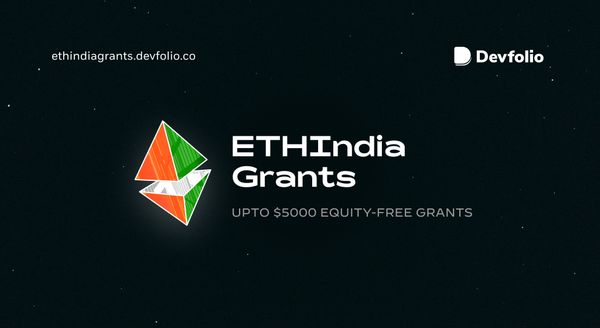 TLDR:
Get upto $5k equity-free grants.
Supercharge your projects to grow the Ethereum ecosystem
Access to continuity grants or external funding so that building never stops.
Apply here: https://ethindiagrants.devfolio.co
Why are we doing this?
Through the years with our various initiatives, we have always put the builders first. ETHIndia Grants is yet another step towards that belief. There are many constraints that builders face while building, from mentorship, support to capital. We'd like to do all we can to support and encourage more builders to take the leap and NEVER STOP BUILDING!
We hope this grants program gives you a nudge to focus on building bigger & better things for the Ethereum ecosystem.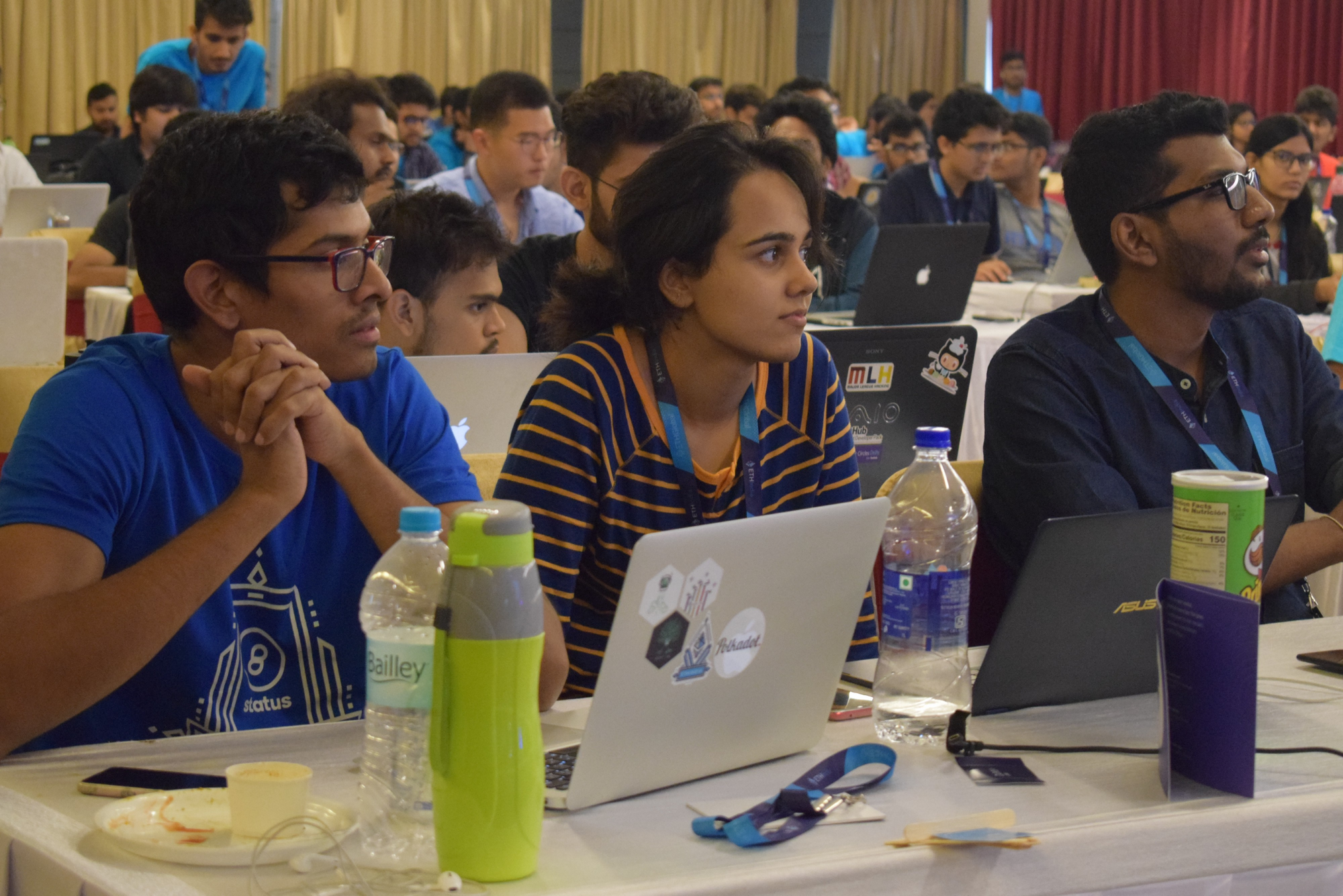 Our tryst with Ethereum
The ETHIndia and ETHIndia Online hackathons have been pivotal in helping the top talent in the country break into the Ethereum ecosystem. We have received thousands of project submissions & given half a million dollars in bounties over the years.
Through partnerships with leading projects in the ecosystem, we've also incentivised builders across 150+ college hackathons to build on Ethereum through Devfolio's University hackathon season program.
To focus on upskilling the top web2 talent and onboarding them to the Web3 ecosystem, we introduced Ethereum India Fellowships which turned out to be a big hit among the builder community and enabled builders to do phenomenal things like deploying EIP at Polygon to builders who are now working at great places including Certik, Movr, Ethereum Foundation & more.
We also believe that diversity is a very crucial element in building successful products and that's why we have also launched ETHWMN Fellowship as our attempt to bring women & non-binary folks to the forefront and be able to take the world of Web3 world head-on.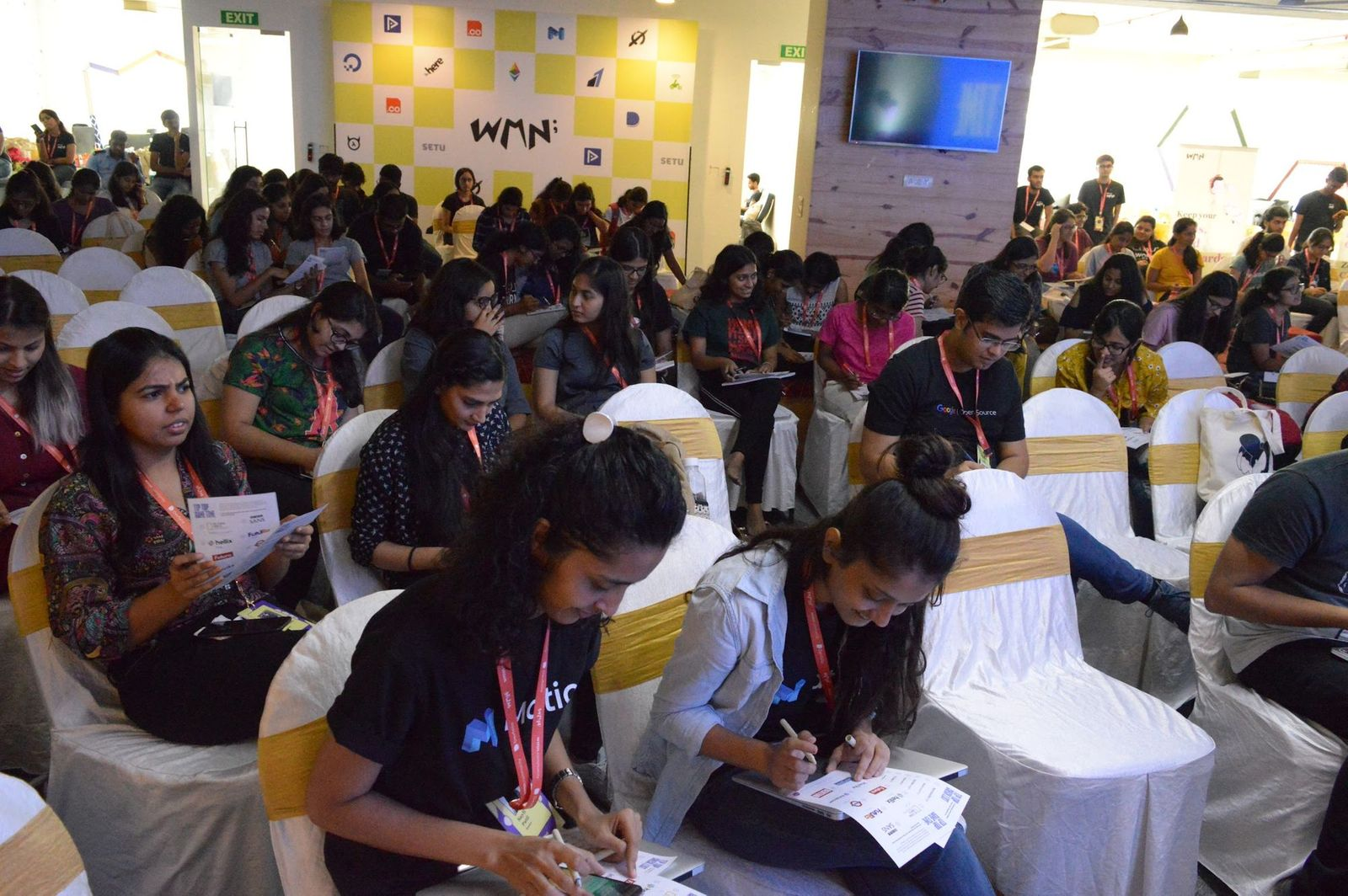 Many developers, designers, marketers, makers, and builders have become part of the Ethereum ecosystem in one way or another through Devfolio initiatives, with a significant number of them joining Ethereum-based projects in full-time roles and contributing to the Ethereum ecosystem significantly. All these efforts over the years have led to significant network efforts and kickstarting breakthrough projects including —
Instadapp lets you manage your decentralized finance assets with ease. They have billions of dollars in their TVL and are in the top 10 DeFi products globally standing alongside giants like Uniswap, compound and more. Samyak and Sowmay, brothers and co-founders were 19/20 years old when they started building Instadapp at the ETHIndia 2018 hackathon. Since then, they have now gone and raised over $10M in funding from the likes of Balaji Srinivasan, Naval Ravikant, and many more.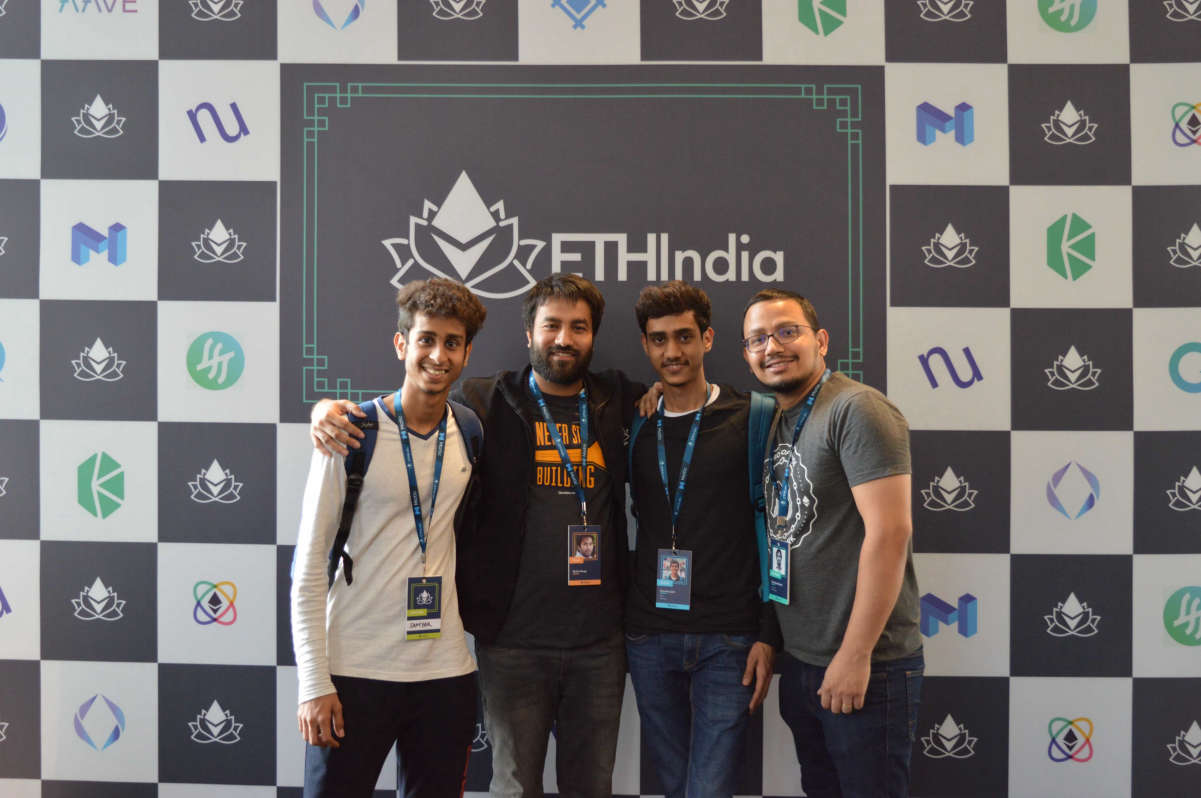 The Convo Space is providing the infrastructure & tooling for decentralized conversations, identity, & reputation management. Anudit Nagar who's building Convo has been part of the Devfolio community winning various ETHIndia Online hackathons over the last few years. He was also a Build India Fellow, got accepted into the Tachyon accelerator, and has raised further funds to keep building Convo.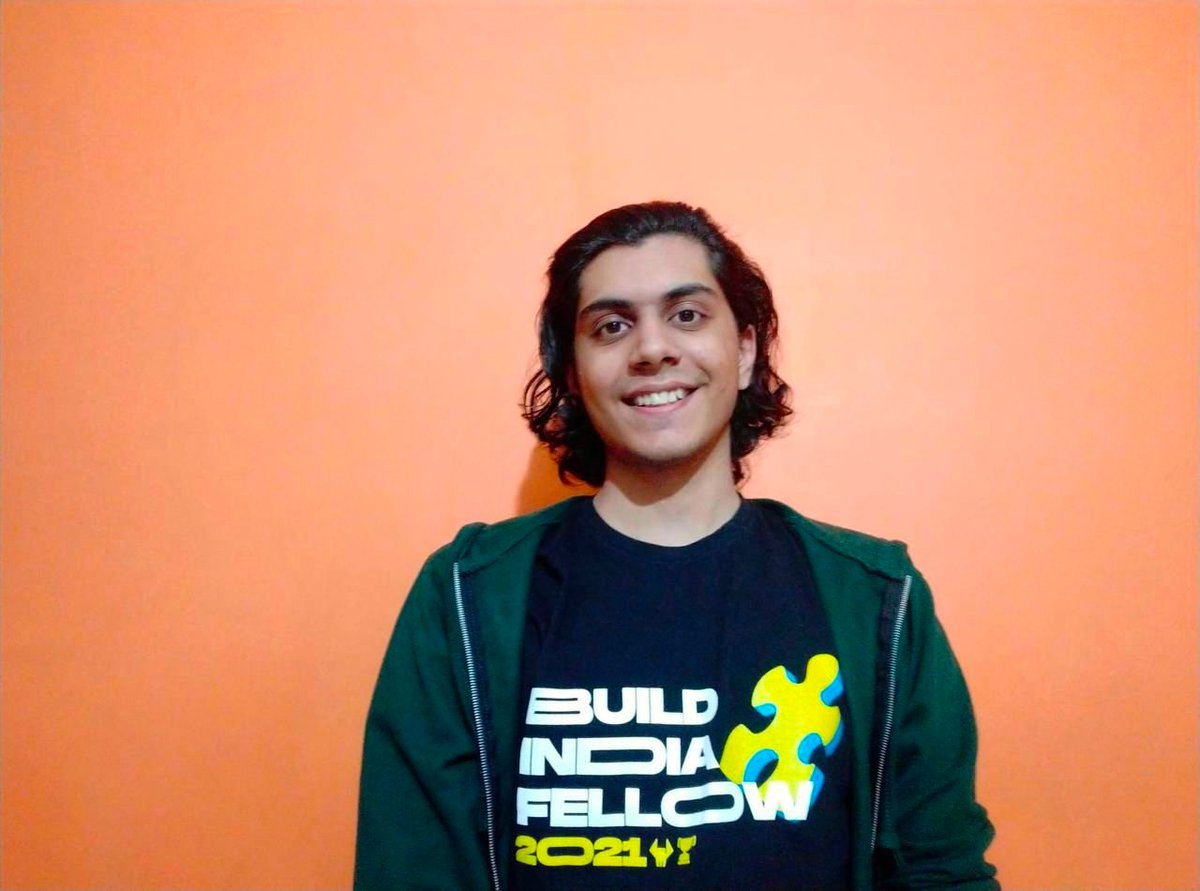 To complement our efforts and help further promote Ethereum in the builder ecosystem, we felt a need for a dedicated initiative to accelerate the next wave of adoption and hence, ETHIndia Grants.
Eligibility
We invite folks who have built side/hackathon projects on Ethereum in the past and are looking to take them to the next level. This program is for builders who are already in the process of building and need capital to experiment with or as a bridge for pre-funding.
Application Process:
Fill in the application form at ethindiagrants.devfolio.co ↗️
Applications will be reviewed on a rolling basis every fortnight.
Setup 30-minute remote catchup post shortlisting if we decide to move forward.
Grant approved & funds disbursed.
Provide us monthly progress updates (more frequently if you'd like) for 6 months.
ETHIndia Grants is a broad-scoped grants program to support building in order to promote the success and growth of the Ethereum ecosystem. This can include solutions for scalability, infrastructure, community building, security, privacy, public goods and more.
Even though your work will be self-driven, if there's anything you think we can help you with, you'll have access to the Devfolio community. Once done, there are various ways for you to take your project ahead, we can potentially help get you a continuity grant, or equity funding through VCs/companies to take your project forward.
Apply directly at the link below — ethindiagrants.devfolio.co
---
If you are passionate about building on the Ethereum ecosystem, but you aren't confident yet or you haven't built in the space before, we encourage you to apply for the ETHIndia online hackathon, "ETHernals" where you don't just get a chance to build but also mentorship, support & bounties worth $50k+! — ethernals.devfolio.co