A Glance at Warpspeed 2023: A GenAI Hackathon
Here's a quick look back at the 2-day hackathon capturing the essence of innovation, collaboration, and limitless possibilities with GenAI.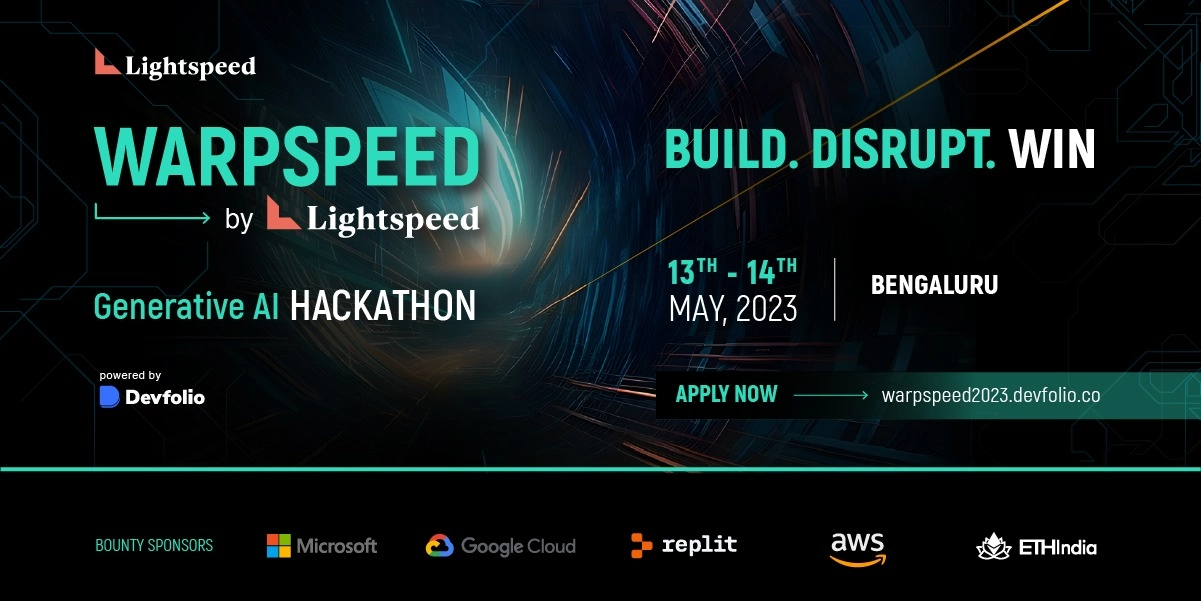 We had a phenomenal time partnering with Lightspeed India on their Warpspeed: GenAI Hackathon. It was an exhilarating event where passionate minds gathered to tinker, collaborate, and build together. The stage was set for a truly transformative experience, and Warpspeed delivered beyond expectations.

Applicants across professions showed their interest in the hackathon. We invited developers, designers, and product enthusiasts (even doctors!) to participate at Warpspeed! From a pool of 2000+ applicants, we invited over 110 builders to join us and build at the hackathon.

Warpspeed 2023 had a great line-up of bounties totalling to $12,000+ in cash prizes and $18000+ in credits from Lightspeed, Google, ETHIndia, AWS, Replit, and Microsoft!




Hackathon Kick-Off!