Level the Playing Field Of Web3 with ETHWMN
The immense rise of the crypto industry in the past two years has also raised an important question: Will the decentralized future system be built equitably?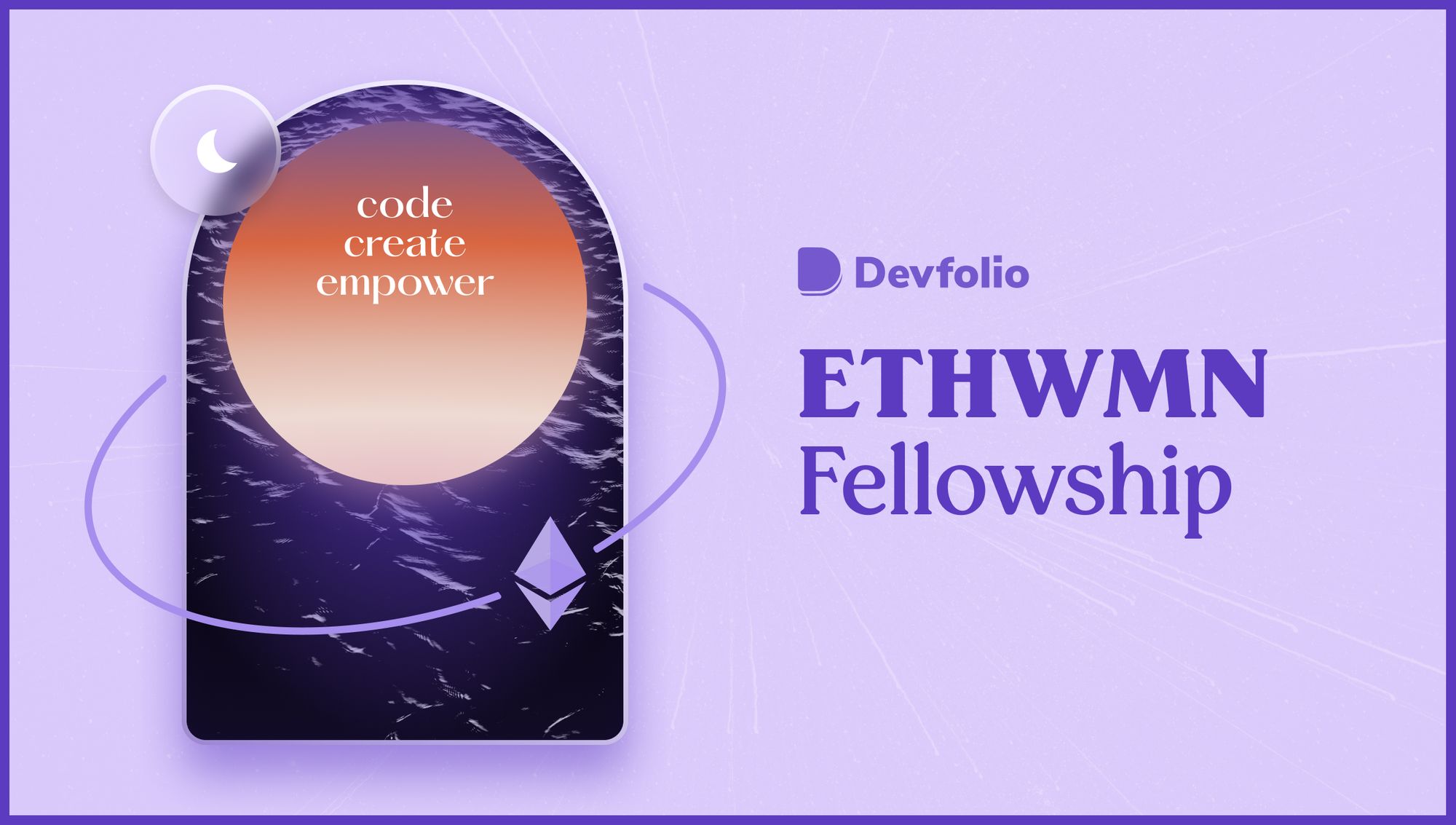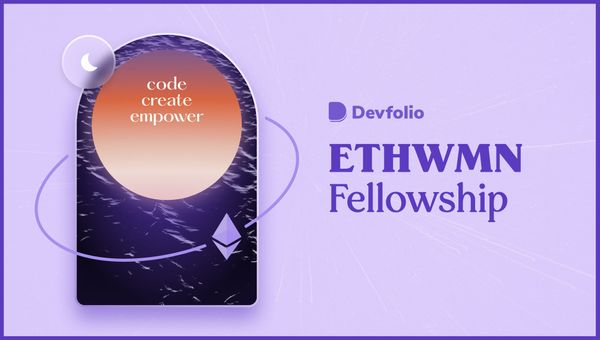 What Does The Evolving Web 3.0 Look Like For Women In Tech?
Today, blockchain technology is more pervasive than ever. It touches on so many areas — including finance & economics, law and policy, & computer science and it is critical that women are involved at all levels of the industry. Because, at its core, Web3 stands for a decentralized world where trustless networks can benefit everyone alike. And yet the number of women in the blockchain space is disproportionately low compared to the number of men.
As Melinda Gates wrote, "Targeting women and girls as beneficiaries of development programs is only one part of putting them at the center of development. The other part is recognizing their role as agents of change."
And that's what ETHWMN fellowship is all about. We want women and non-binary folks to take the world of Web3 world head-on.
As Web3 builders pave the way forward, it is critical that they do not replicate the inequalities of the Web2 world, and that they explore ways to incorporate more equitable practises into the core of what they are creating, as noted by Kinjal Shah.
How will diversity drive tech and blockchain innovation?
Blockchain and crypto are still in their infancy, at a stage where every participant can profoundly influence the outcome. Women and non-binary folks are as invaluable a part of the blockchain as they have been in any other movement to make the world a better place. Web3 is not just a technology, but also a movement composed of people truly interested in making this world a better place.
Women have played and will continue to play an important role in Web3 innovation. They bring unique perspectives and ideas into every discussion. Since time immemorial, women like Grace Hopper, Ada Lovelace, and Mary Wilkes, among others, have inspired a revolution and encouraged many young girls to pursue careers in technology. We hope that through this fellowship, we will be able to create more such role models in Web3.
And moreover, diversity is a crucial element of success that is unprecedented in the world of cryptocurrencies. It's built into the very fabric of blockchain technology, both as a mechanism for high-secure transactions and as an element of network security.
Products designed for the public at large should not rely solely on contributions from a small subset of the population. The permission-less mechanism that is unique to Web3 should encourage everyone to build and progress in this field.
Why ETHWMN Fellowship?
In the past, we have spent a lot of time reaching out to developers and encouraging them to explore Web3 and are committed to making the blockchain more diverse and inclusive. This has proven to be effective as many developers are making some of the most exciting products on the decentralised internet today. We also think this diversity will strengthen our ability to tell the Web3 story even more effectively because it's coming from a variety of voices.
We believe that at Devfolio, we have a unique opportunity to build a supportive community for women in the blockchain and Web3 space and to provide them with mentors who have made significant contributions to this field and enable young women and non-binary folks to make their own.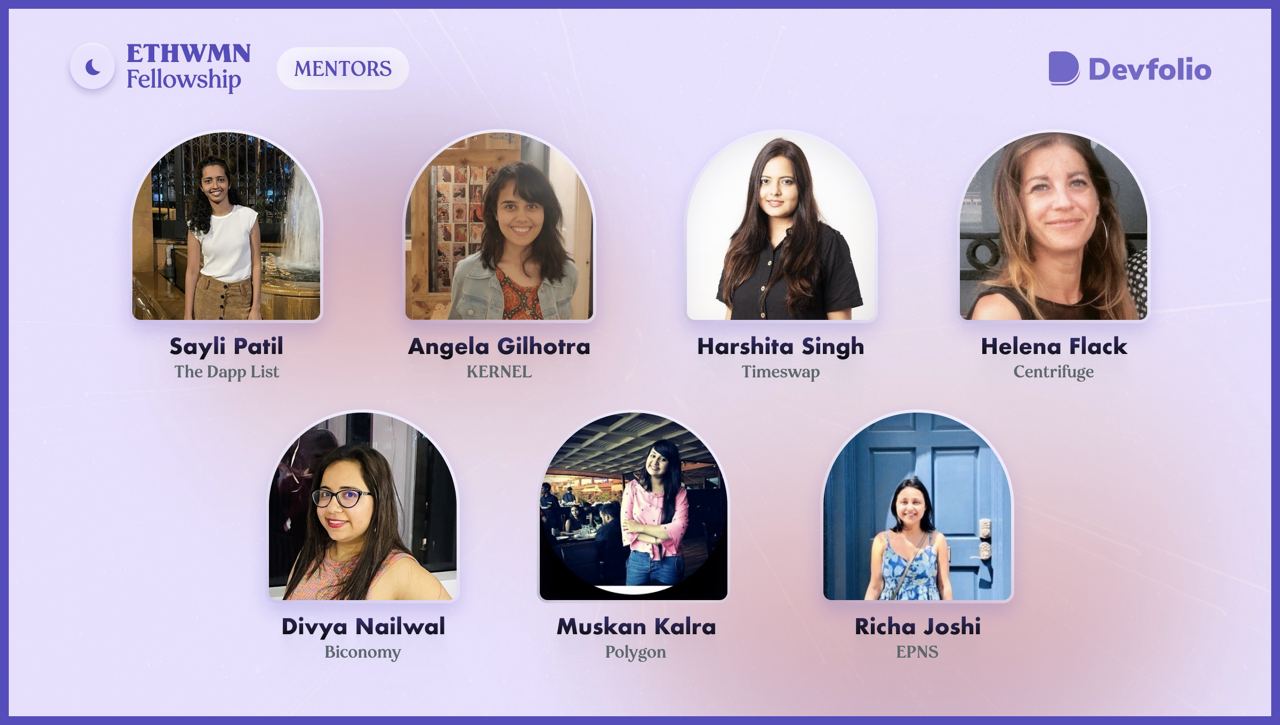 This fellowship hopes to encourage women and non-binary folks towards:
Making significant contributions towards closing the gender gap in this industry
Removing barriers to entry for women programmers and creating more spaces across the board, where diverse groups feel comfortable leading and taking charge
It provides mentorship from Web3 experts and connects fellows with talented developers who want to work on projects that meet the needs of individuals and organisations seeking the future of finance, new governance models, censorship-resistant discussion forums, NFT projects, and many other things. The program, which is open to all self-identified women, provides a $1000 stipend to support and engage female developers, researchers, and advocates in the advancement of Ethereum-based technology.
If you are looking for a place to start your Web3 journey, this is the place to be!
Apply now: ethwmn.devfolio.co
Did we miss anything? Reach out to us at [email protected]
Hurry up! Registrations close on January 19th, 2021
Women have always been at the forefront of technology - they're not only amazing coders and developers, but they are also great community builders. It's time to hear their stories and let them teach you about Web3!