ETHWMN 🇮🇳 Fellowship: Bringing the next-gen of Women to Web3!
Announcing a one-of-its-kind 8 week fellowship for women developers across India to break into the Web3 ecosystem while earning a $1000 stipend!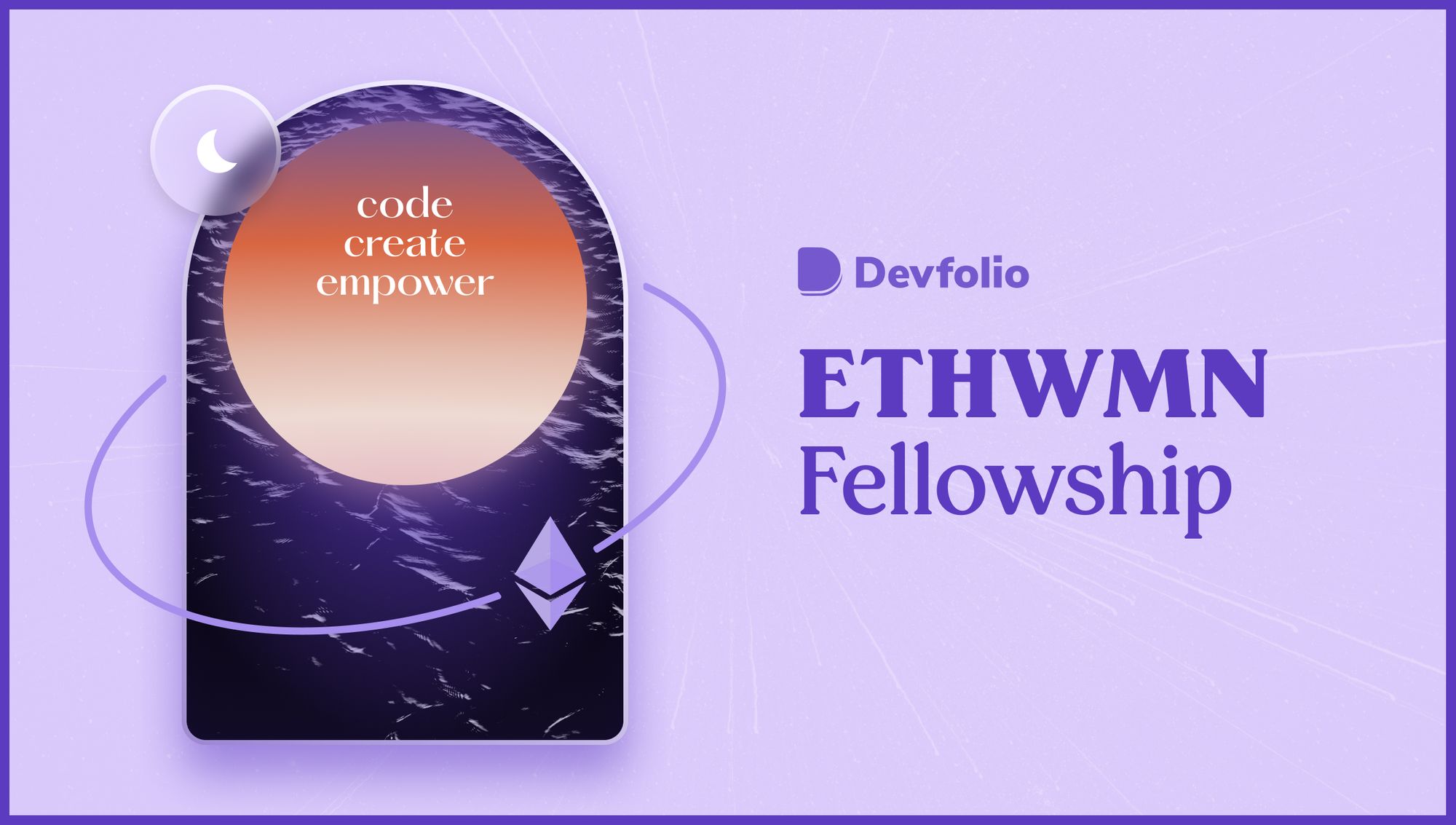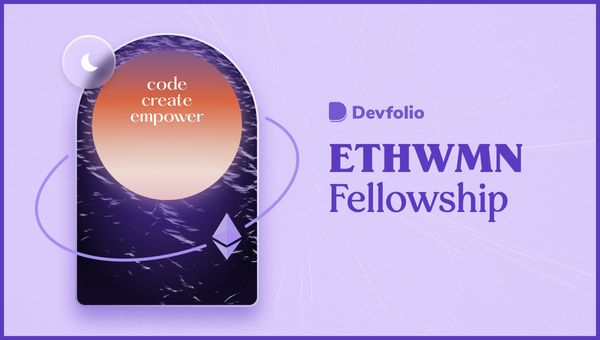 Diversity in tech has always been close to our hearts especially given the significant gender imbalance in India's tech industry. In the past, this has led us to successfully organize a plethora of women-focused initiatives, including the likes of - WMN; (the largest hackathon in India for women), among others.
The Web3 movement presents an unparalleled opportunity to create a more level playing field for underrepresented communities from the ground up. We believe that this movement will shape our future fundamentally in a number of ways, and it is critical that those who are building these systems are representative of the diverse population for which they are being built.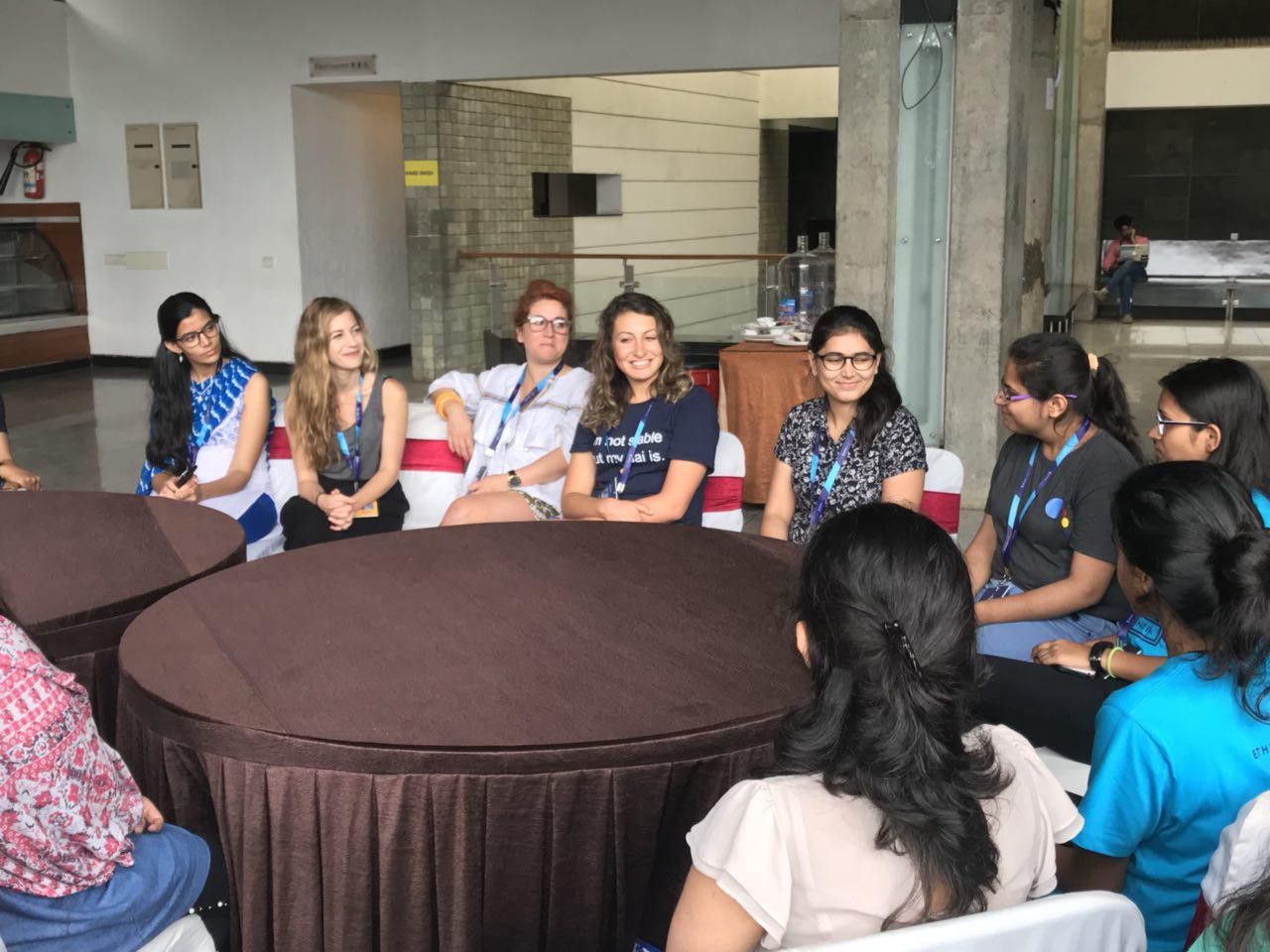 To start a conversation around encouraging women in Ethereum, we organized several meet-ups at previous editions of the in-person ETHIndia, where up-and-coming women developers met prominent women from the ecosystem's top projects. In the most recent edition of ETHIndia Online, we assembled a panel of Indian women who are making headway in the ecosystem. Check out the insightful discussion that ensued below:
We believe much more needs to be done to onboard more young women from India to the Ethereum ecosystem. One of the ways we intend to do this is through a unique, high-quality program for women along the lines of the Ethereum India Fellowship. Talented women developers across the country will be chosen and provided with exceptional mentorship and regular stipend payments totaling $1000 per mentee.

We sincerely hope that the ETHWMN Fellowship will help lay a solid foundation by introducing more young women to the crypto space and providing them with the resources they require to break into the ecosystem.
How does it work?
Fill out an application to make your case to join the fellowship. Schedule a remote interview once you receive your conditional acceptance and get invited to the fellowship cohort.
Work closely with the mentors to learn and build your skills over eight weeks. The fellowship will include designated coursework, peer learning, and mentor feedback sessions, along with a significant project-building component. The estimated time commitment is 40 hours per week.
Demonstrate significant progress in your Web3 skills to receive a milestone-based stipend totaling $1000 and become part of the Ethereum ecosystem. By the end of the program, participants' exceptional projects would be evaluated for funding through continuity grants as well.
Timeline
Applications begin: 10:00 PM IST | 30 Nov 2021
Applications end: 23:59 PM IST | 26 Dec 2021
Interview Invitations: 8:00 PM IST | 29 Dec 2021
Interviews: 6:00 PM - 8:00 PM IST | 03-15 Jan 2022
Final cohort results announcement: 8:00 PM IST | 21 Jan 2022
Program Starts: 8:00 PM IST | 24 Jan 2022
Program Ends: 8:00 PM IST | 20 Mar 2022
Apply now: ethwmn.devfolio.co
Did we miss anything? Reach out to us at [email protected]
Update: We'd like to provide more of you the chance to apply and make use of this wonderful opportunity. Owing to which which we will keep the applications open until 23:59 PM IST, 09 Jan 2022. The first wave of acceptance will be sent out as scheduled on 29 Dec 2021 with subsequent waves being sent out on 5 Jan 2022 and 12 Jan 2022.