Back to the Future-Revisiting Stranger Hacks: GPT Era
Join us as we delve into the highlights of our Stranger Hacks: GPT Era hackathon. From AI-powered chatbots to help with interview prep to Chrome extensions that weed out automated content, the hackathon unveiled the limitless possibilities of GPT.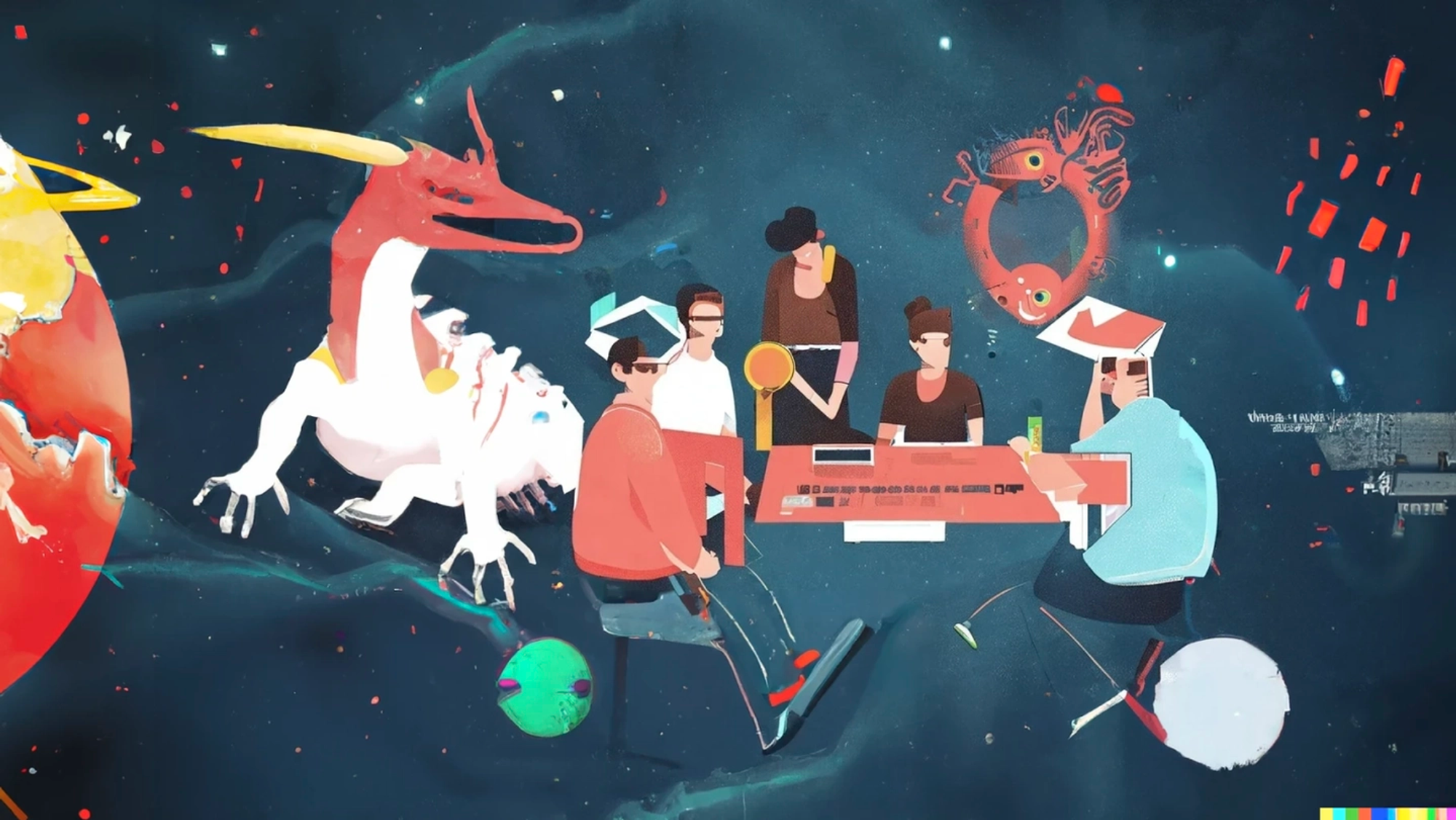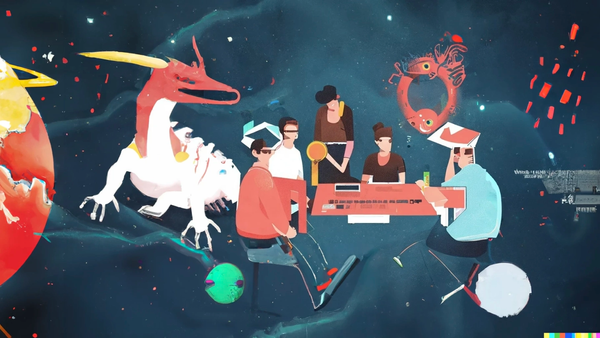 Introduction
To begin with, the excitement and curiosity surrounding this groundbreaking technology called GPT pushed us to explore the possibilities it offers. And as passionate builders, we couldn't resist the urge to host a hackathon centered around it. Thus, Stranger Hacks: GPT Era was born.
We decided to leverage GPT for everything, from creating the hackathon's microsite to generating marketing assets, hackathon posters, and emails. In a matter of moments, the hackathon was up and running, and we were pleasantly surprised by how effortless it was to set up with some help from our neighborhood-friendly LLM!
How to build cool stuff with GPT? 🤔
Well, we addressed the question in an AI workshop with our very own skilled Devfolio builders, Prateek Surana, Denver Dsouza, and Aniket Raj.
You can watch the live stream here 👇🏽
The hackathon saw a flurry of ideas, and the projects built were nothing short of amazing. So without any more ado, let's walk you through all the cool projects that were built within the span of 3 days!
🏆 Top 3 AI champs
Tweet Detective
A Chrome extension that detects and filters out AI-generated content on Twitter, to fight spam and automation that reduces data reliability.
🛠️ Builders: Kumar Nilay, and Harshit Anand
Check out their Devfolio submission: https://devfolio.co/projects/tweet-detective-0a12
Codie - your Interview-prep buddy
An AI-powered interview-prep buddy. Crush coding doubts and ace your software interview with Codie by your side!
🛠️ Builder: Vishruth Subramanian
Check out their Devfolio submission: https://devfolio.co/projects/codie-your-interviewprep-buddy-c224
CodeAssist
Boost your coding productivity with the power of OpenAI by using CodeAssist to document, test and optimize the code.
🛠️ Builders: Vedant Mondkar, Tushar Bauskar, and Pankaj Khushalani
Check out their Devfolio submission: https://devfolio.co/projects/codeassist-4bc0
Winners of the exclusive, AI-generated hackathon schwag 👕
Although we'd declared prizes for only the Top 3 Winners, all the exciting projects that were built changed our mind. We couldn't resist rewarding more projects with exclusive hackathon merch! 😎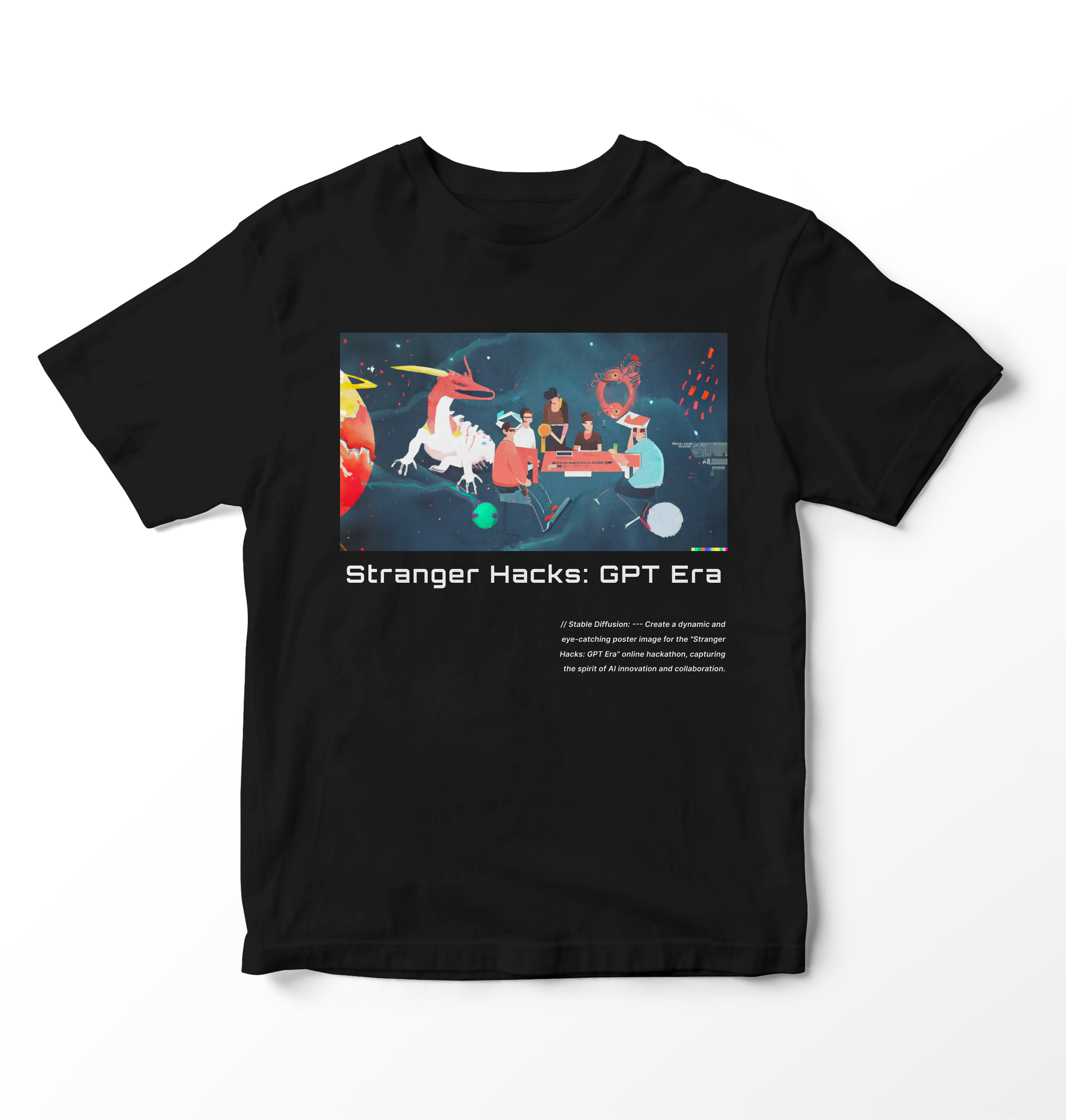 Featuring them ahead 👇🏽🛠️
---
Devfolio team got building, too! 😎
Our own team couldn't resist the FOMO and decided to join the hackathon as well. We were proud to see some amazing projects come to life, such as a comic book generator, educational apps, tools to summarize meetings, and a Figma plugin for copywriting.
Conclusion
GPT is a game-changer that can understand and analyze the internet, mimic human behavior in various domains, and unlock extraordinary possibilities. This only makes us realize that we need to go much farther before fully utilizing the immense and unimaginable potential this technology bears!
The winning projects from Stranger Hacks showcased the versatility of GPT-3 and its potential to revolutionize how humans interact with technology. Congratulations to all the winners and participants for their hard work, dedication, and brilliant ideas. We look forward to witnessing more innovative projects that further push all boundaries and solve real-world problems with GPT.
---
Stay tuned for more updates and interact with the Devfolio community at:
🐦 Twitter                                      📞 Telegram                                    🎮 Discord
Until then, Never Stop Building 🛠️