Meet the Champions 🏆
Who doesn't like a makeover? We sure do. More so, when it lets our hackers exhibit their work and skills better. We're pleased to present a slew of updates that we believe will delight both hackers and organizers alike.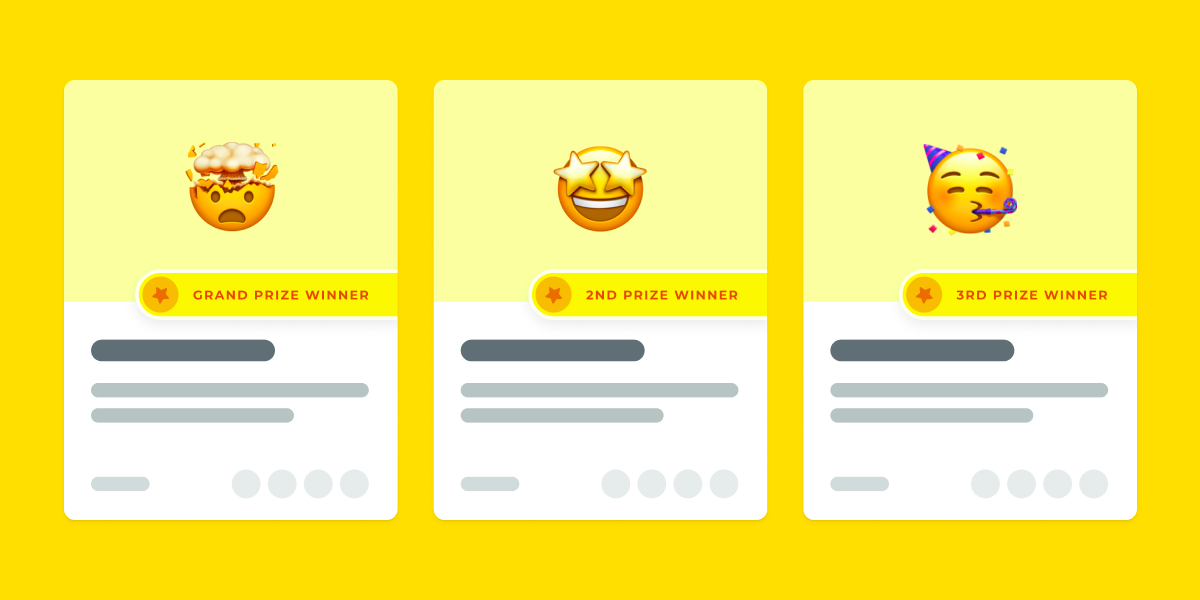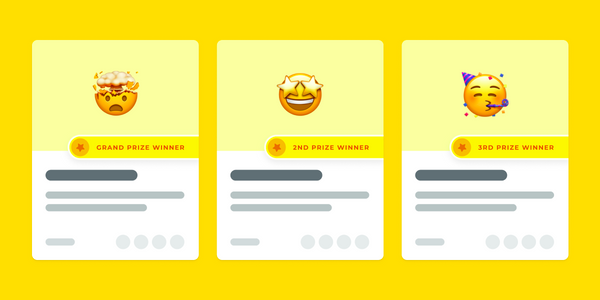 Revamped Public page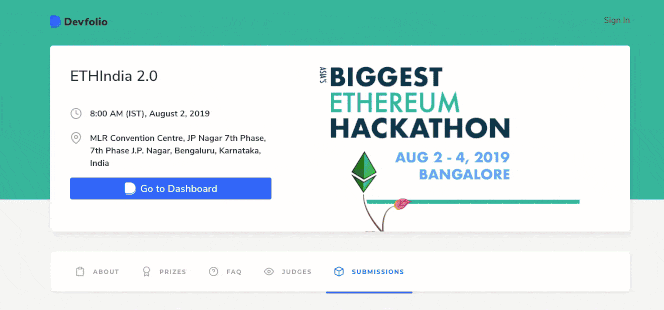 First up is an all-new submissions showcase. We always thought the submission section on the hackathon microsite could do with some more flair, which is why we decided to give it a facelift. Each project submission now has an expanded unmissable card displayed prominently on the submissions section.
Check it out: https://ethindia2019.devfolio.co/submissions
Those of you who are sticklers for putting their best foot forward can customize the image that shows up in the card by modifying the first image uploaded in the project submission appropriately. The relevant dimensions are 1200 X 630. For those who weren't aware, submitted projects can be updated from devfolio.co/projects
Showcasing Hackathon Winners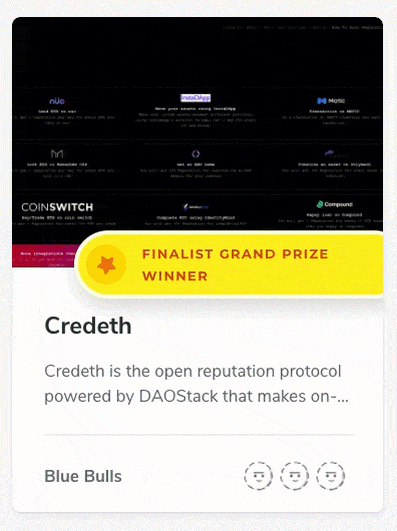 While learning and building skills are always the overall goals while participating at a hackathon, winning them certainly makes a hacker's day. Each winning project submission now has a striking winning badge making them stand out on the submissions section. Those of you paying attention might have noticed that the winner badges change text every now and then. Hackathon projects might win more than one prize at a hackathon, and this is a pretty nifty way (we think) of showcasing it.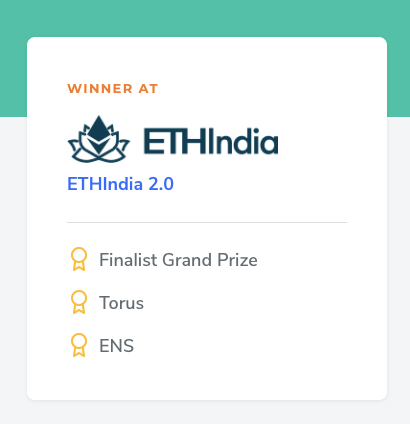 All the prizes won by a particular project are displayed through badges on the project's submission as well.
Applying to Hackathon Prizes

Most hackathons have multiple prizes offered at them by sponsors (including those by Devfolio partner companies Tezos, Matic, and Portis) in addition to the overall prizes for the hackathon. Hackers can now select the sponsor prizes they want to apply while submitting their projects. For those who didn't know, the prizes section on the hackathon microsite displays all the prizes up for grabs. Ex: ethindia2019.devfolio.co/prizes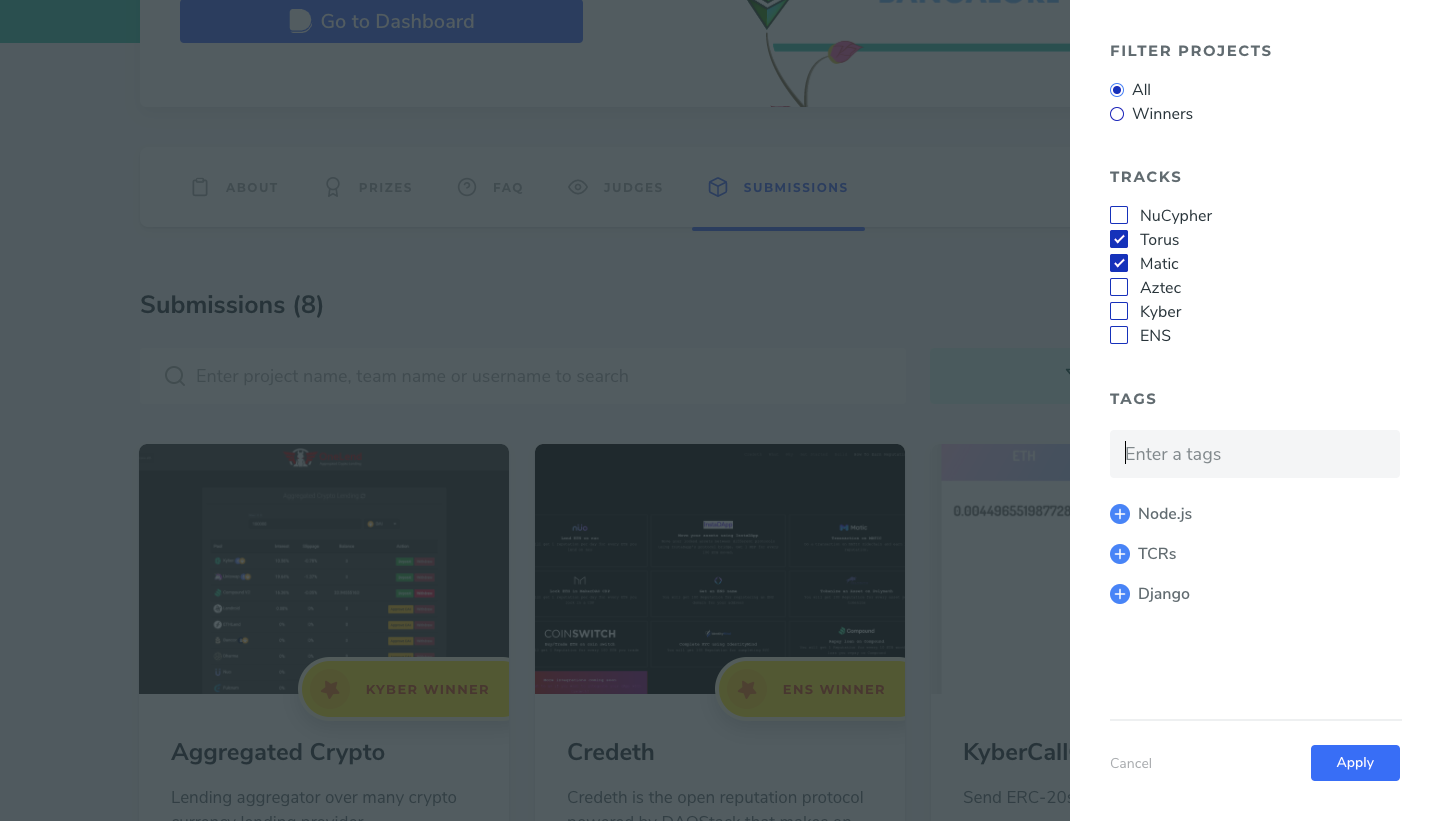 The 'filters section' on the hackathon microsite makes it easier for organizers to keep track of the prizes that hackers have applied to, hackathon winners, and technologies that are used across project submissions at their hackathon.
Marking Sponsor Tracks and Winners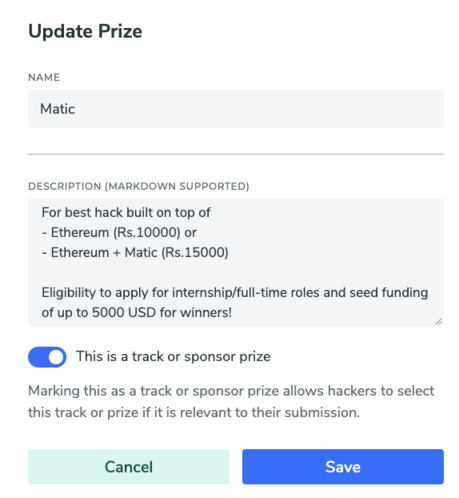 Organizers can mark relevant prizes as sponsor prizes from the 'hackathon setup' dashboard to allow hackers to select the applicable tracks while submitting their projects.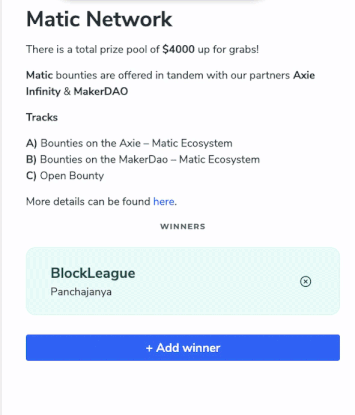 The option to mark the winners of a hackathon is available on the 'hackathon setup' dashboard once the hackathon is over. Organizers just need to enter all the winning team or project names for the relevant prize, and they'll show up as winners on the submissions page.
This walkthrough goes through the process to update winners in some more detail👇🏻
Well, what's not to love about our latest updates? They make life easier for both hackers and organizers while adding a sprinkling of good ol' Devfolio magic, and that's usually sufficient reason for us to ship such features. We have a whole lot more exciting features in the pipeline that we're shipping in the coming months, and we can't wait to show them off to you. Stay tuned!