Seize the Future: A Preview of What's in Store for 2023
We are excited to announce our 2023 Game Plan! Read on to learn more.

Fresh off the momentum we've gained from ETHIndia 2022, Devfolio is back this year with a bunch of new initiatives to support your building journey 🛠
Whether you're in the trenches of building, starting out, or simply looking to build fun projects with other builders, we've got you covered. Let's dive in 👇
Back at it Again: ETHIndia Fellowship 3.0 🌱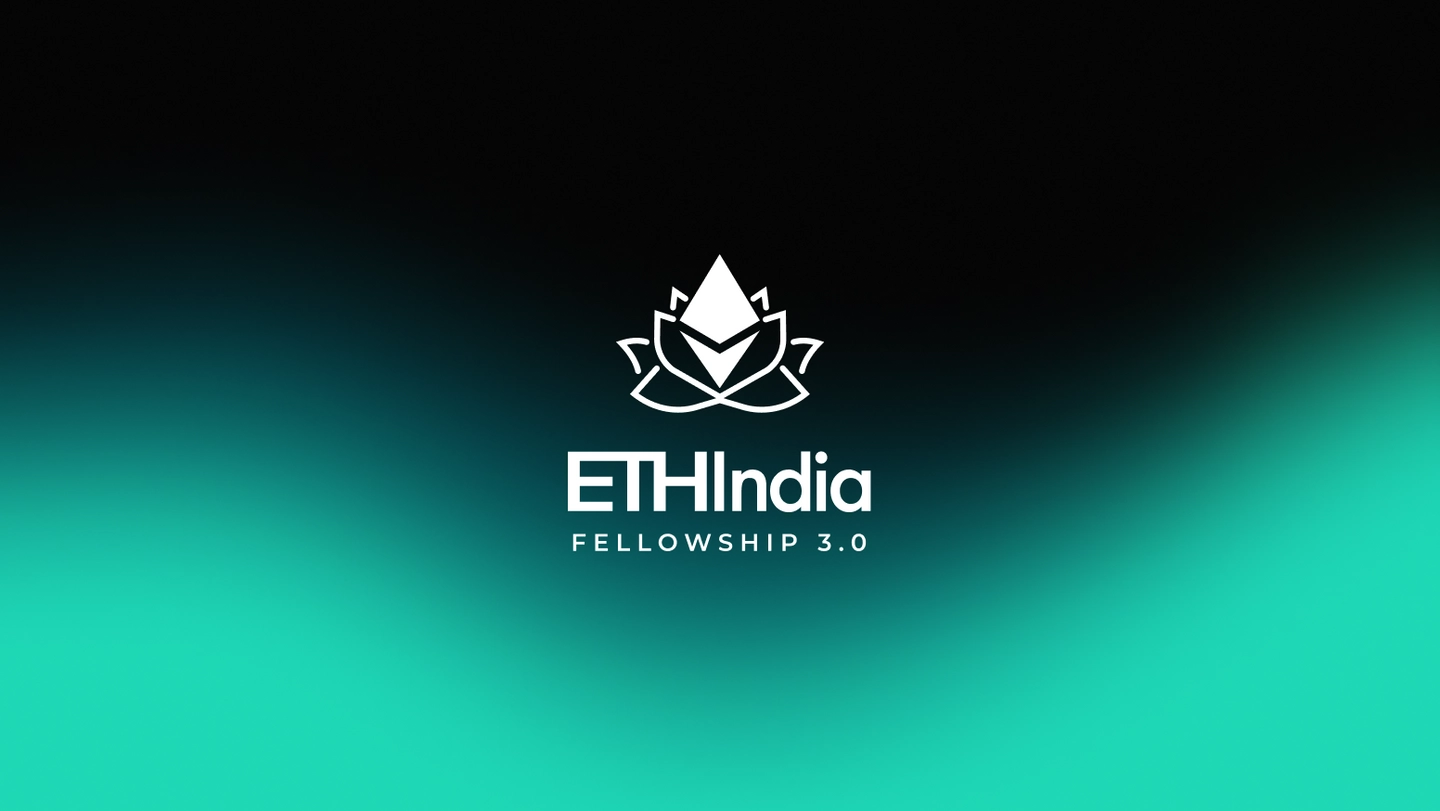 ETHIndia Fellowship 3.0 is finally here! Consider this as your opportunity to dive headfirst into the world of Ethereum — learn from industry leaders, and build projects that have the potential to take off! 🚀 And all this, while getting paid to learn 😏
CTFs & Security Fellowships 🔐
We're launching a Security Fellowship and a series of Capture The Flag (CTF) competitions to help boost the security of Ethereum projects by making your code hacker-proof.
Think of it like a workout for your brain — the way hackathons help you build killer apps, participating in CTFs will teach you how to build secured applications by learning to break them. And with our security fellowship program, you'll get the education and resources you need to become a top-notch security pro 😎
Rocket Fuel for Your Projects 💰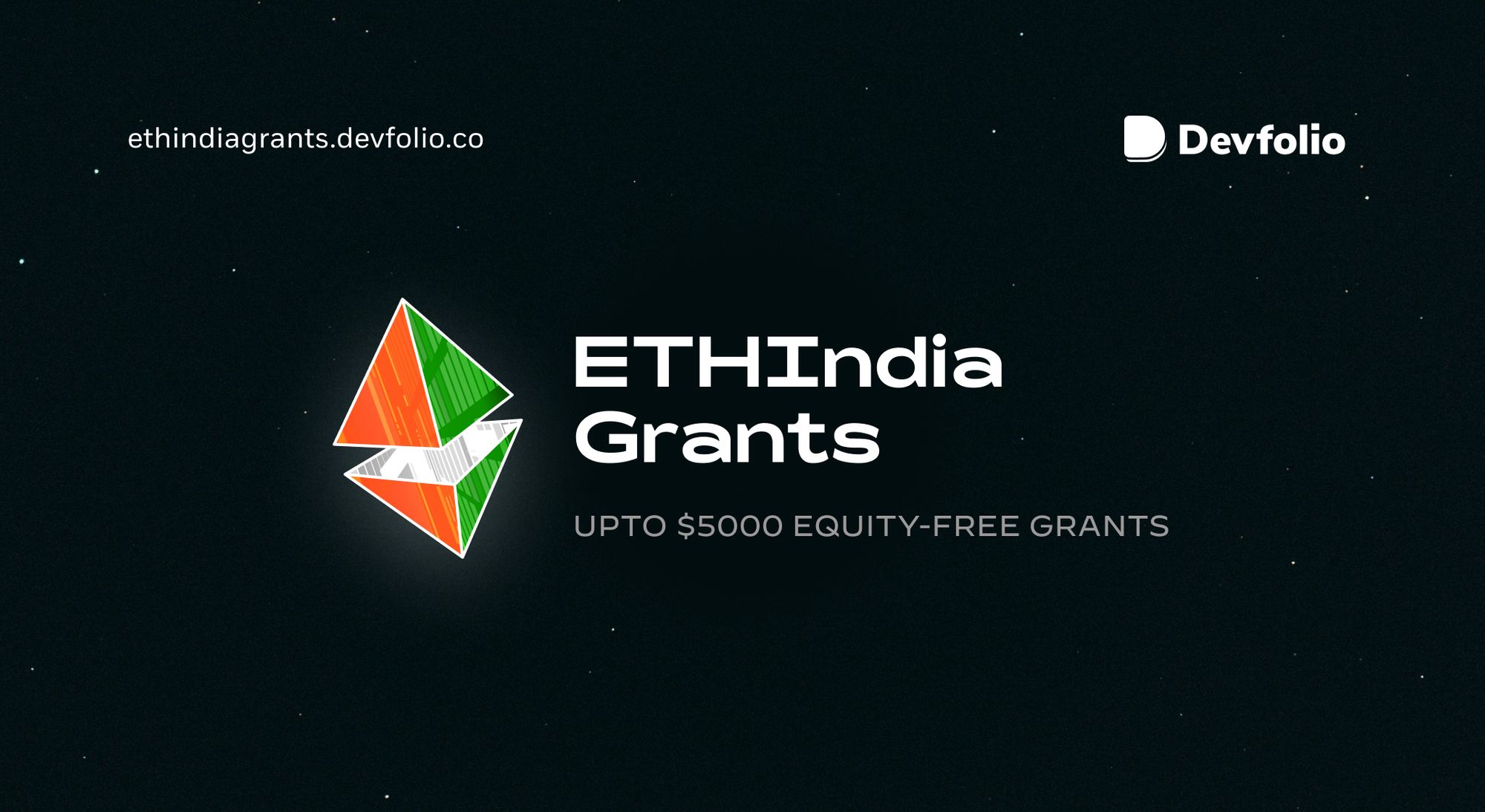 With ETHIndia Grants Season 2, we aim to cast a wider net on funding opportunities for our builders that'll help take your projects to the next level. So put on your thinking caps, sharpen thy codes, and get ready to pitch your project.
Hackathons Galore 🎪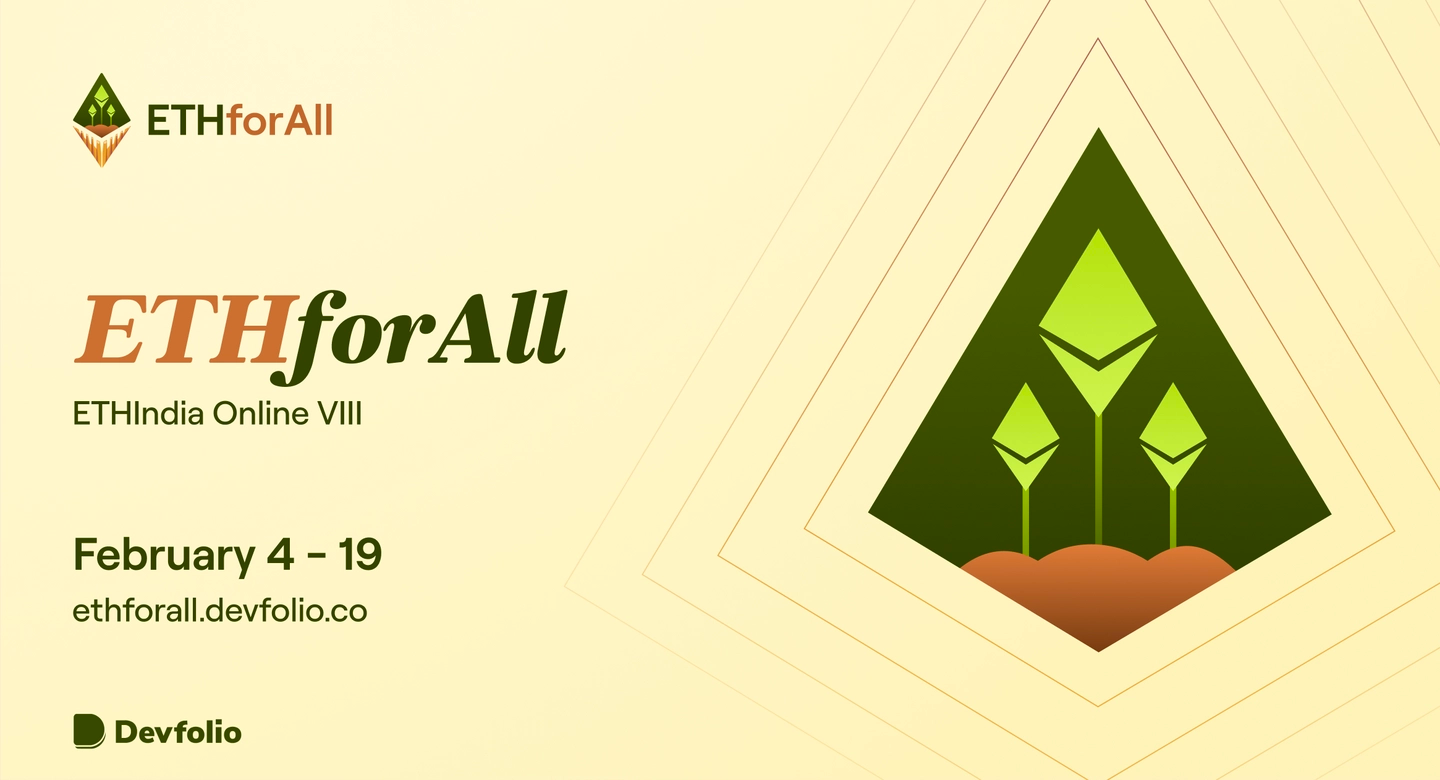 We're hitting the caps lock button on hackathons this year — beginning with ETHforAll. Whether you're just starting out or are a seasoned pro, this is your chance to hone your skills and bag some neat prizes 💰
Hackathons for You, by You 🛠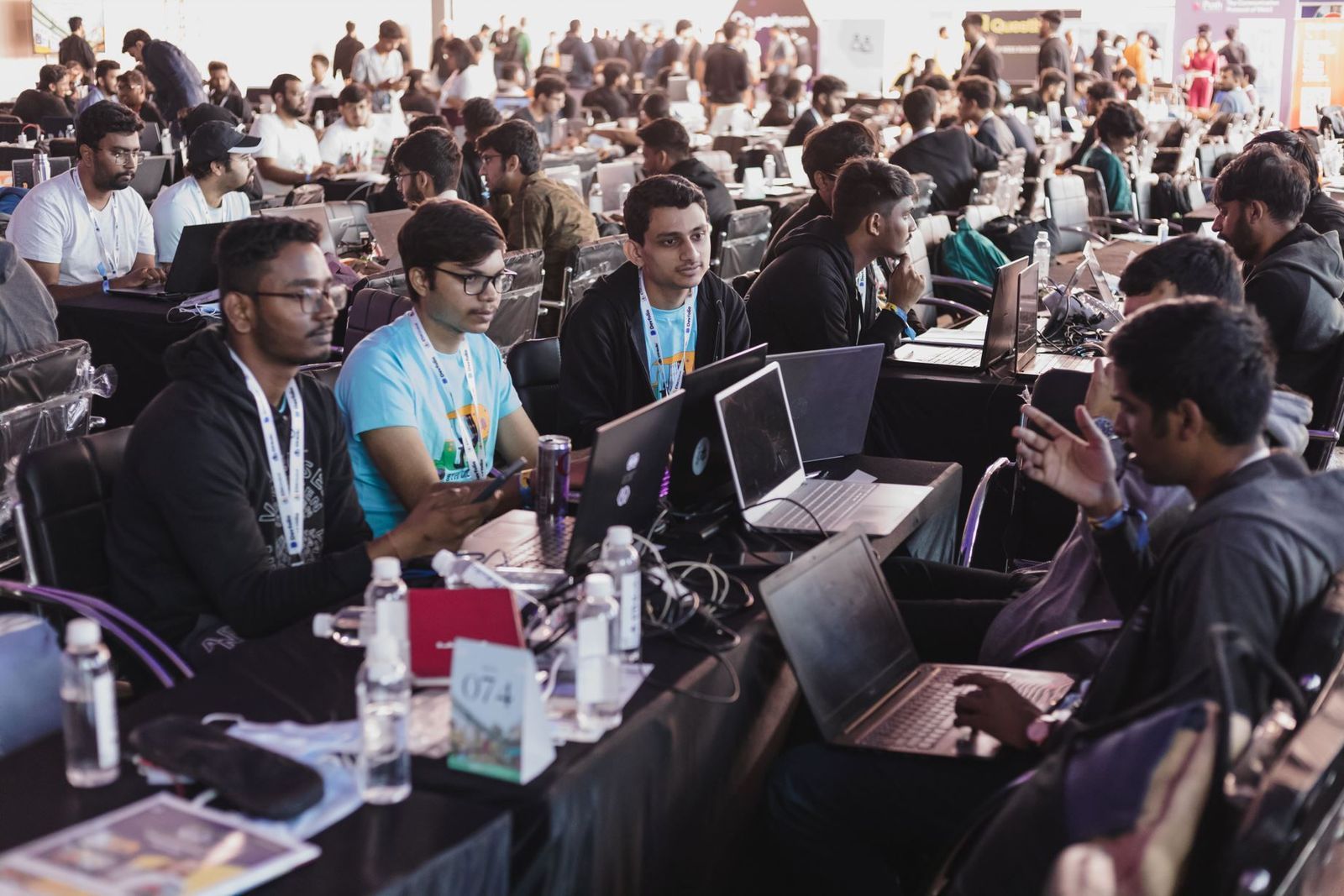 If you're a student looking to organize hackathons on your campus, we've gotchu with Devfolio's University Season Hackathons. All you've got to do is join our community of hackathon organizers to access Devfolio's full range of intuitive tools and support. From listing on our hacker dashboard to 1-on-1 office hours and peer learning sessions, we've got it all covered. Furthermore, we also offer bounties from industry leaders like Polygon, Solana, Replit, and Filecoin, to incentivize your hackers to build cutting-edge technology.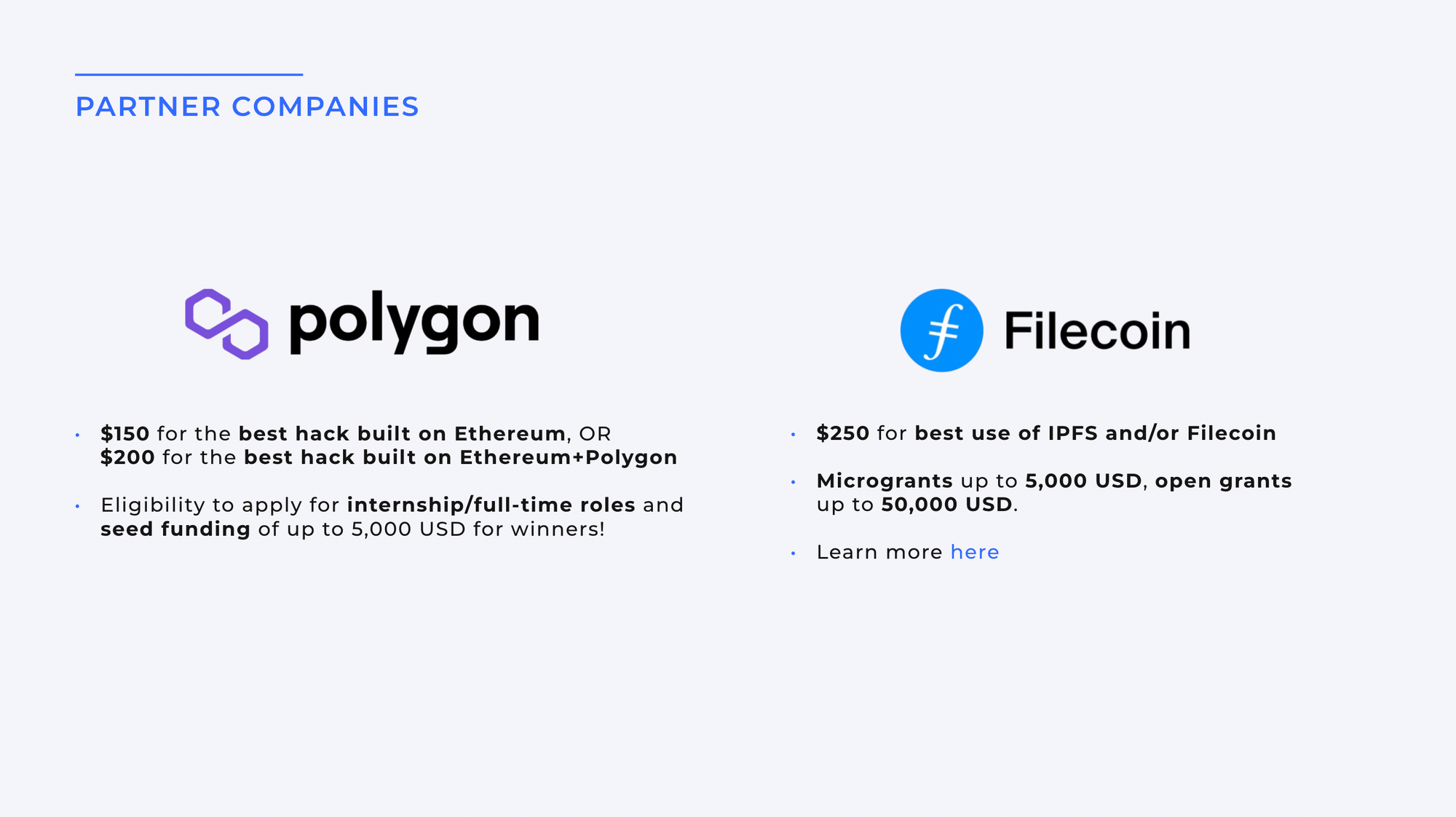 Want to organize your own hackathon? Let's make it happen — get in touch with us at https://nsb.dev/community-form
Back in Action, IRL 🎢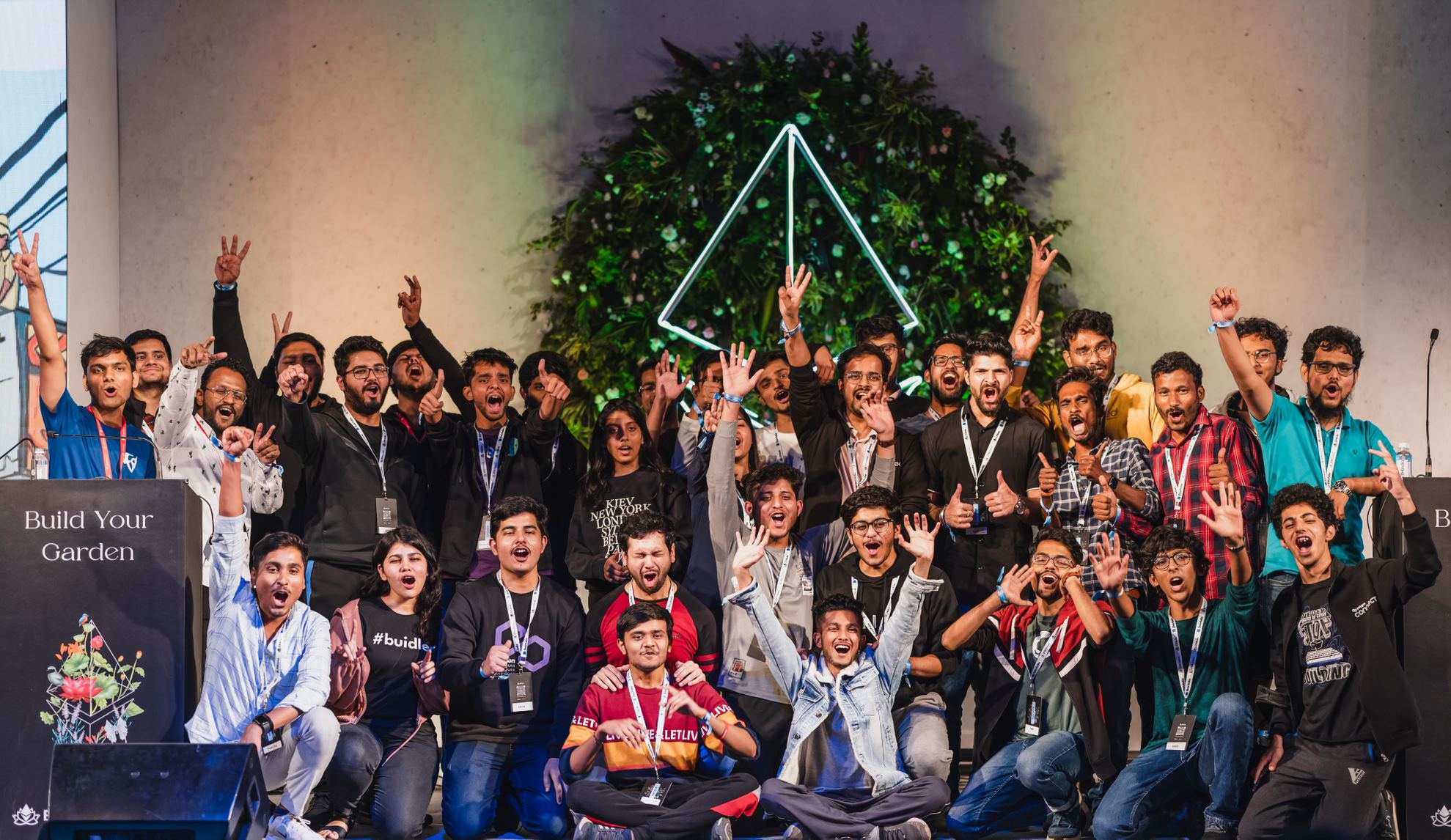 We're kicking it old school IRL with:
The return of the highly-anticipated InOut hackathon
And with no bias at all, ETHIndia 2023. This year's edition is set to be even bigger and better, with more opportunities to learn, build and innovate 💪
Do keep an eye out on our socials for announcements on both!
What's New: Product Edition 🚀
The product team has been hard at work with two of our most highly-awaited features. With a lot of love, we present to you:
Cheer Project 👍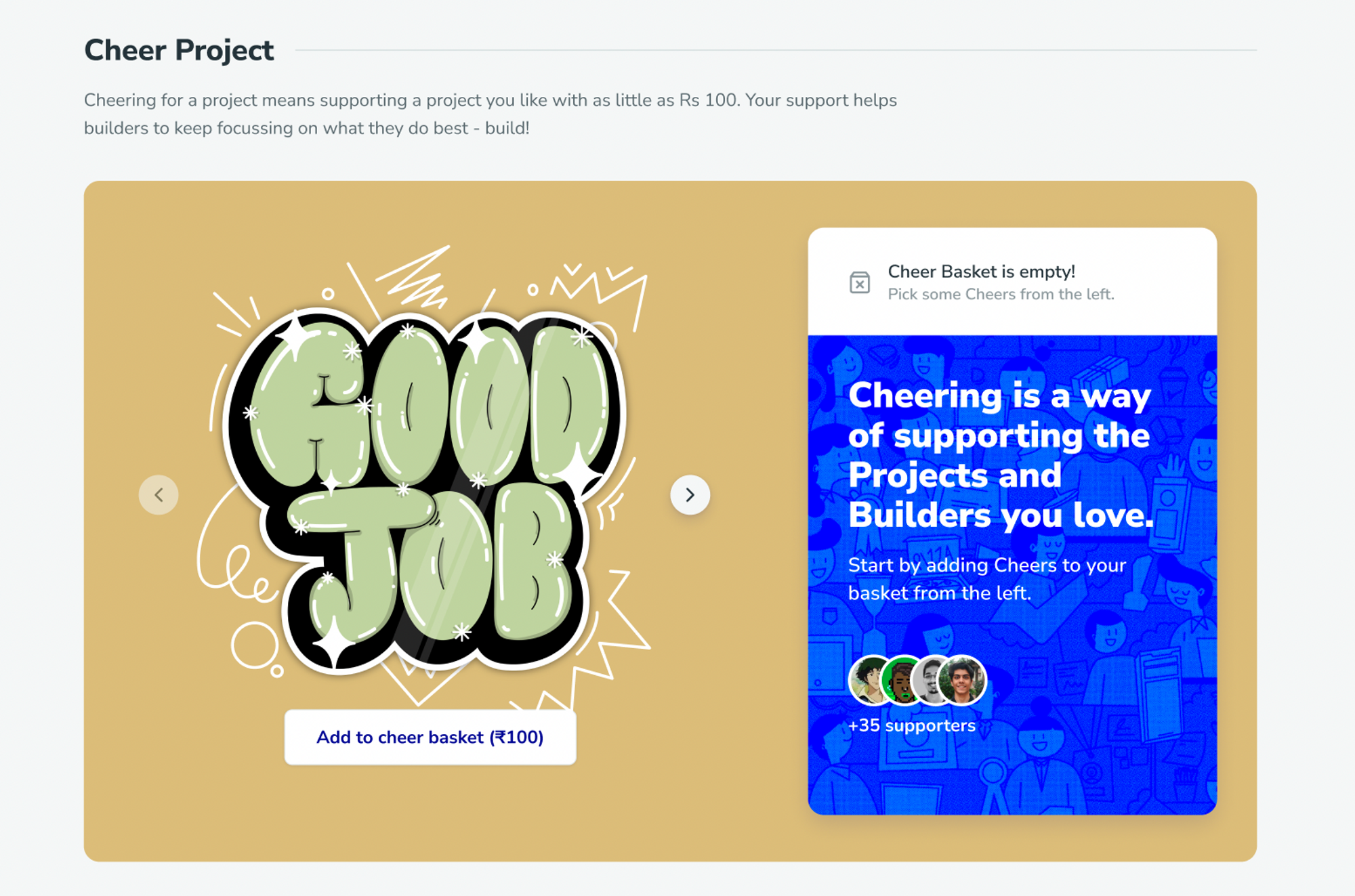 The Cheer project is an initiative that allows you to support the builders and projects that you love. With Cheer, you can monetarily contribute to the development and growth of your favorite projects, and help them reach their goals faster.
Devfolio Profile 🪪
Looking for a way to show off your coding skills and hackathon wins? Look no further than your Devfolio Profile — the ultimate proof of your coding prowess accumulating all your off-chain and on-chain accomplishments into one profile.
With Devfolio Profile, you'll have access to all opportunities that exist on the Devfolio platform: Hackathons, Fellowships, Grants to now, CTFs, Bounties & Jobs.
And yes, we are bringing Jobs and Bounties as opportunities to the Devfolio platform in 2023.
Whether you're a novice building out your portfolio, or a seasoned builder looking to showcase your achievements, your Devfolio profile caters to everyone. Do keep an eye out for the launch.
With these initiatives, we aspire to effectuate our mission of bringing our community a step closer to breakout economic opportunities. There's much to look forward to in 2023, and we can't wait to support you in your building journey :))
---
Stay tuned for more updates and interact with the Devfolio community at:
🐦 Twitter                                      📞 Telegram                                    🎮 Discord
Until then, Never Stop Building 🛠️