TIF strikes back for the next edition!
TIF is back with a bang! 30 exceptional builders will be taking on impactful projects alongside the best in the Tezos ecosystem. Read on to learn more!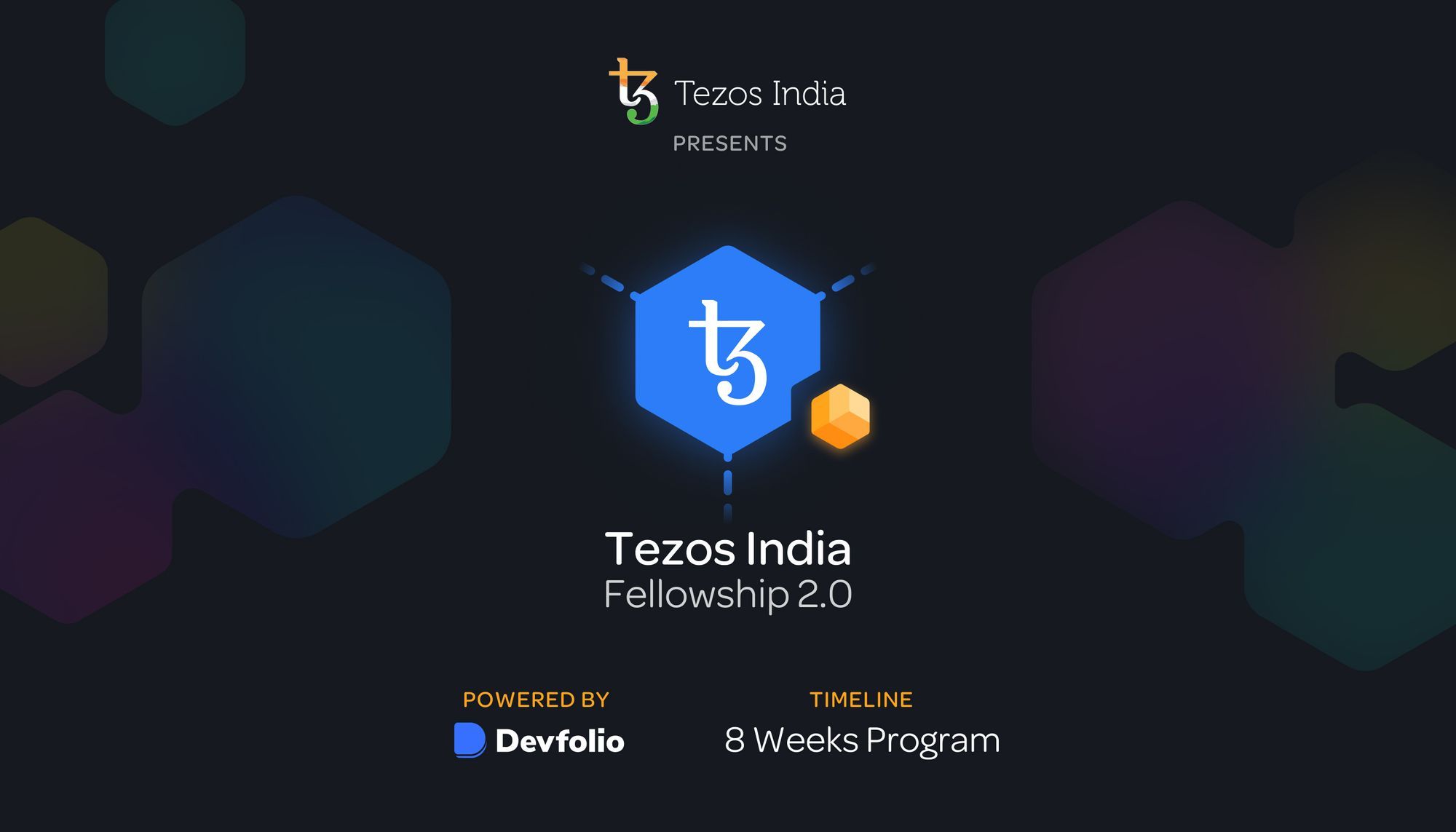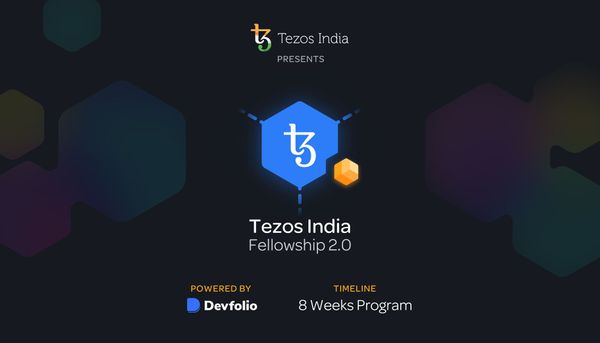 These are exciting times at Tezos, which addresses key barriers facing blockchain adoption to date: smart contract safety, long-term upgradability, and open participation. With core protocol updates (Florence up and running with Granada in tow!) to growing ecosystem adoption across use cases from DeFi ($7M TVL in Plenty Defi, 3 days post-launch) to NFTs (Red Bull F1 racing collectables on the way), there has never been a better time to build on Tezos. With one of the largest talent pools of top-notch builders, India is poised to be the hub of the Tezos revolution.
Tezos India has been at the forefront of evangelising Tezos in partnership with Devfolio, through the TezIndia hackathon, as a season sponsor for university hackathons across the country and the Tezos India Fellowship. With easy tooling, support and mentorship available for building on Tezos, it's fast becoming a platform of choice for building scalable blockchain application in the Indian developer community.
Tezos India Fellowship 1.0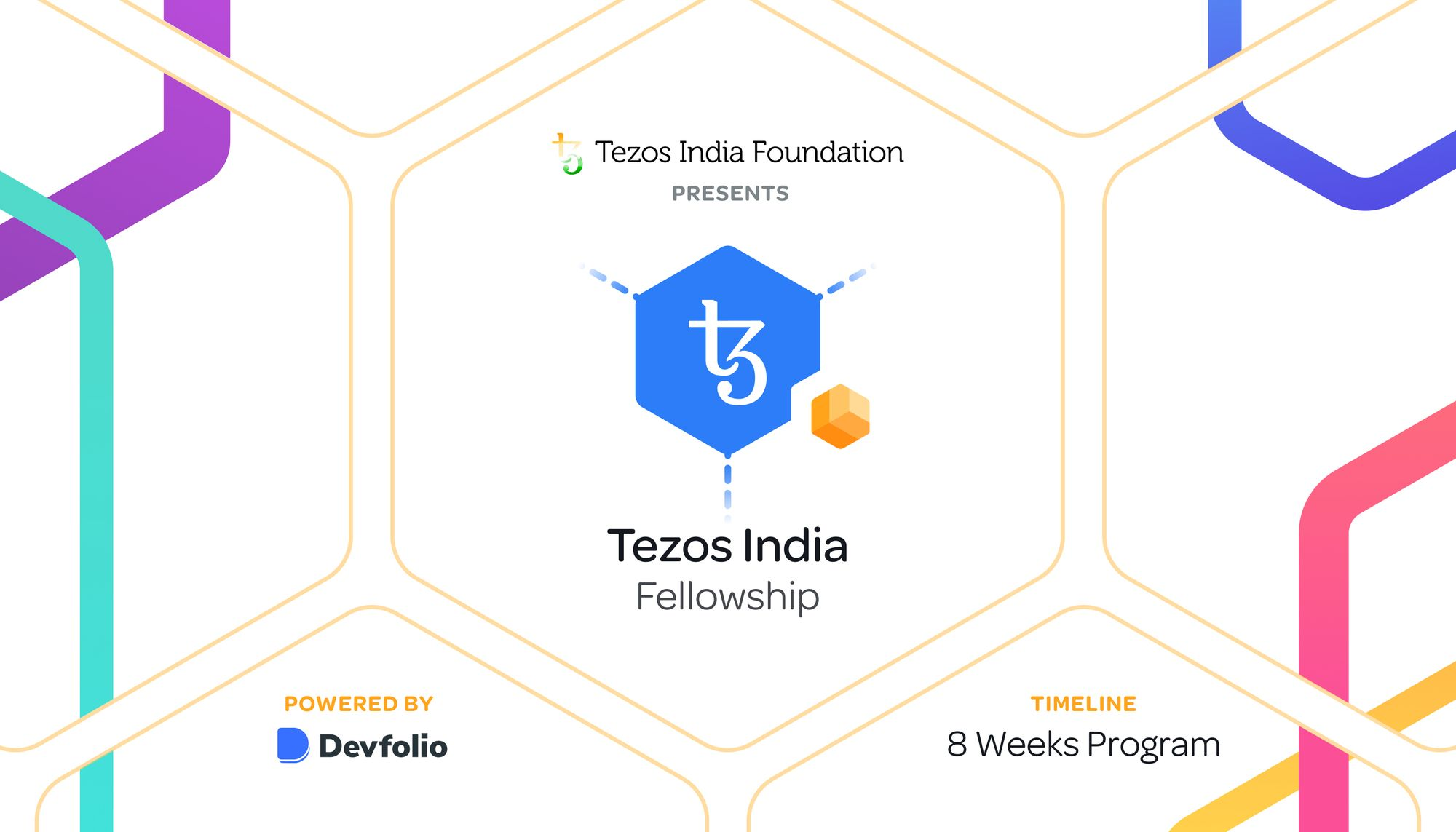 The pilot edition a year ago saw over 1400 applications from which emerged the best of the best who made it to the fellowship cohort. The fellows built exemplary projects from quadratic funding platforms to NFT enabled Cricket Fantasy Leagues. Select projects have received upto $10,000 in follow-up grants to carry on the good work. Take a lookback at the fellows' journey here.
Why Apply to TIF2?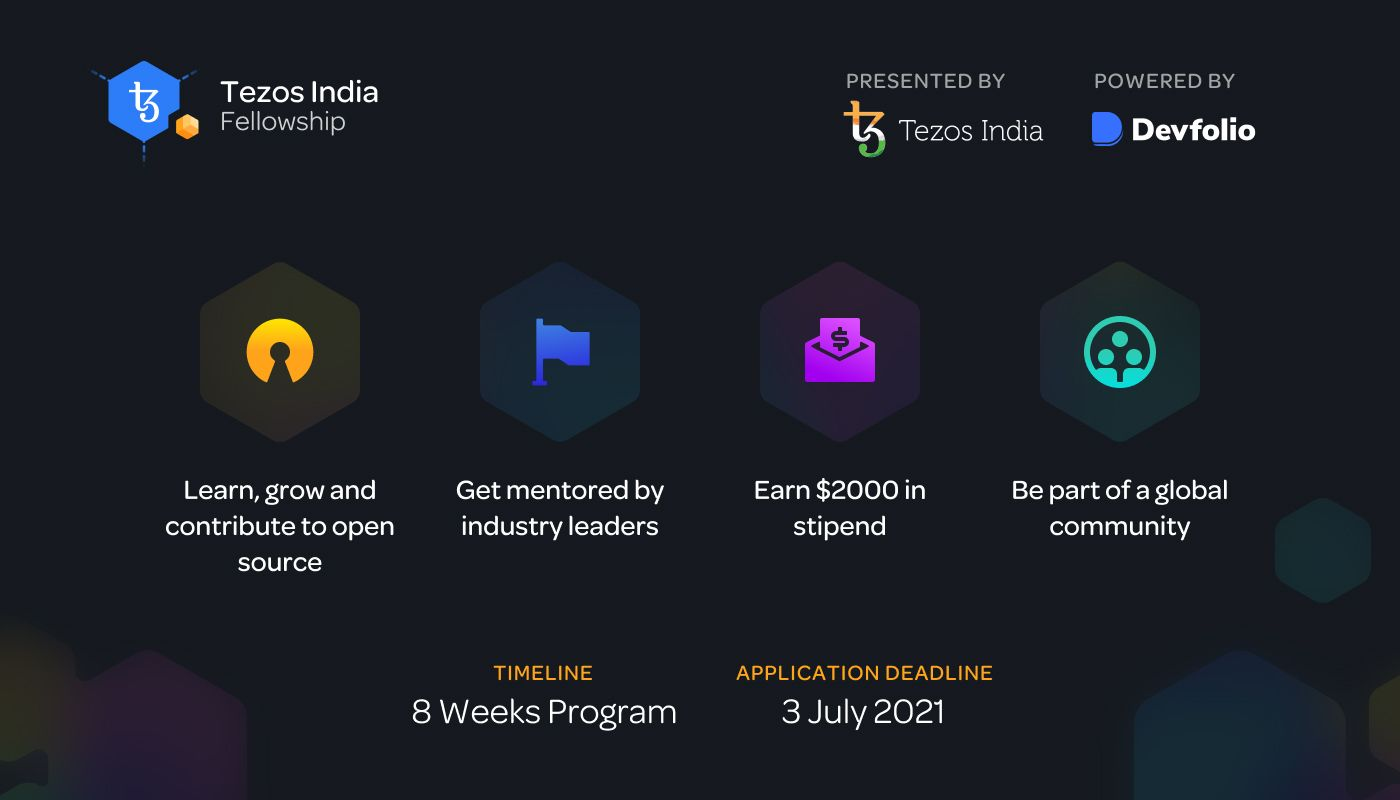 Tezos India Fellowship will see the top developers in India be mentored and supported in learning and then building on the Tezos stack while receiving $2000 in stipend over the course of the 8 week mentor led program.
Here's why you should be applying to the Tezos India Fellowship:
Learn, Grow & Contribute to Open Source: The process of contributing to open source projects is not only personally satisfying but develops essential skills needed to become a well-rounded developer.
Get rewarded for your efforts: A stipend of $2000 will be paid over the course of the program based on milestones achieved apart from evaluation for larger grants at the end of the program.
Get mentored by Industry Leaders: Tezos draws the top minds in the ecosystem who'll support and mentor as you dive into the ecosystem.
Join a global community: This is will be a great chance to closely interact with key stakeholders in the close-knit Tezos community which can lead to more exciting opportunities for internship, full-time work and even funding for the next big Dapp.
How will it work?
Apply here to make your case for joining the fellowship. Schedule a remote interview once you receive your conditional acceptance and get invited to the fellowship.
Work closely with the mentors over eight weeks to learn, hone your skills, and contribute to the Tezos ecosystem. The estimated time commitment is 40 hours per week.
Complete weekly milestones under the guidance of your mentor and be eligible for stipend payouts every two weeks based on them. The program will end with an evaluation for future grant support.
Timeline
Applications begin: 17:00 IST | 14th June 2021
Applications end: 23:59 IST | 3rd July 2021
Interview Shortlist: 20:00 IST | 8th July 2021
Interviews: 18:00–20:00 IST | 12th — 26th July 2021
Final cohort results announced: 20:00 IST | 29th July 2021
Program Starts: 20:00 IST | 2nd August 2021
Program Ends: 23:59 IST | 25th September 2021
If you believe in a decentralised future and want to be equipped to build and grow alongside the best in the ecosystem, you shouldn't miss out on applying to Tezos India Fellowship 2.0.
Apply Now: https://tif2.devfolio.co/
Join the Tezos India Developers Telegram to keep up with all things Tezos: https://t.me/indiatezosdeveloper
Did we miss anything? Reach out to us at [email protected]