Hacker dashboard
We introduced the markdown editor last month, and we've been improving it ever since. It now supports uploading images! 🖼️ Add it to your bio, project description to make it shine ✨
We are not perfect but we do deserve a perfect fit size tee :D
And that's why we have added this little size chart to help you choose the right size 👕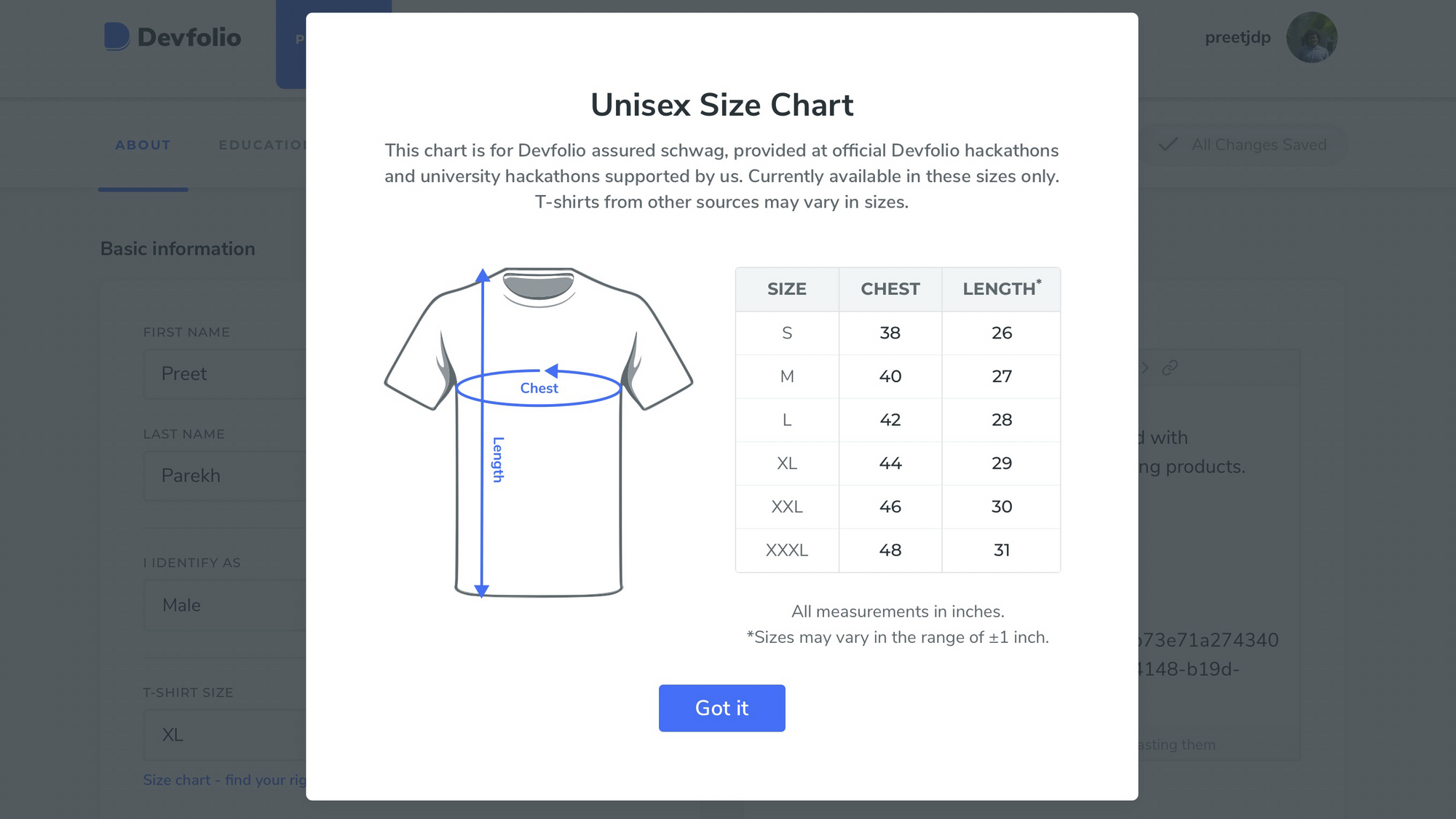 Added hints for all kinds of custom questions in the hackathon application and improved hint visibility 🧐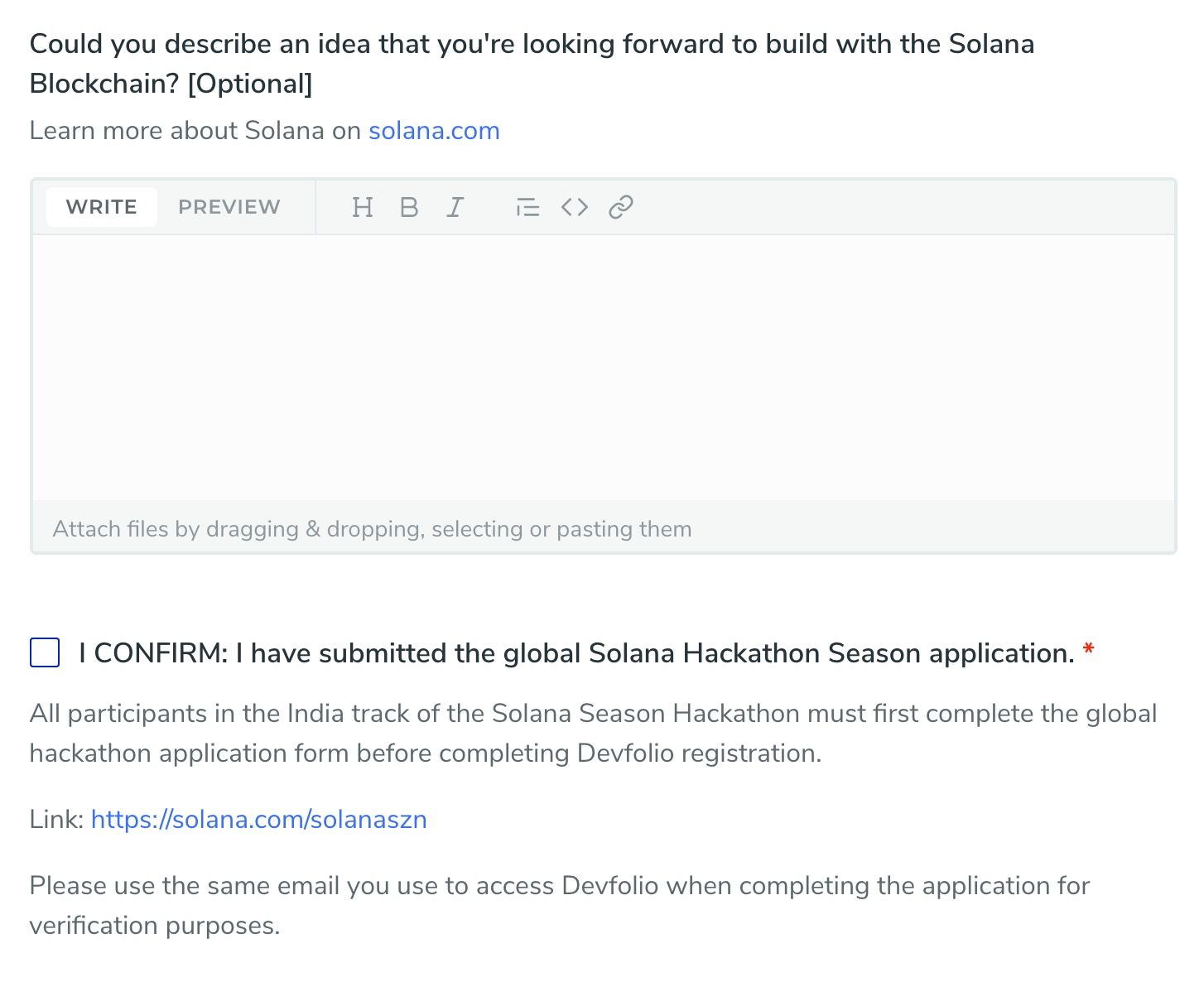 ---
Public Profile
Improved responsiveness of the public profile page. It looks ✨ on 📱 too :)
---
Organizer dashboard
UX for updating the Judges and FAQs has been improved. With the introduction of new sorting functionality, these sections can be organized by just dragging and dropping.
We now require organizers to verify their hackathon's contact email. This ensures that the participants always have an official and accessible communication channel to the organizers.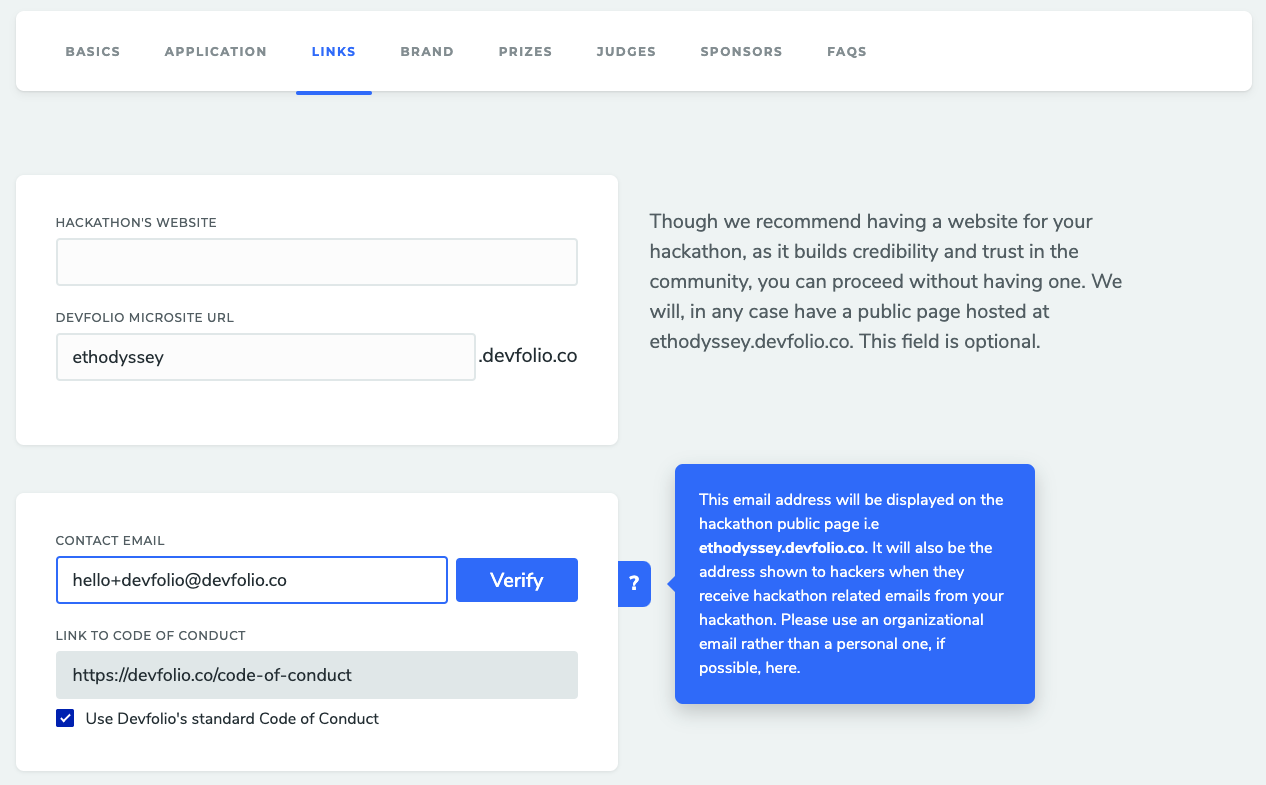 Hints can be added to custom questions as markdown. These help the participants to better understand the questions and respond appropriately.
Tweaked the project submission policy of participants being in a team (of two or more hackers), to allow individual participants to also submit projects.
We still encourage you to participate in a team when possible! The world is a better place today because of like-minded individuals coming together and collaborating to tackle the toughest problems.
Keeping privacy in mind, we no longer save the users' date of birth. As a result, the age distribution graph, and underage participants table were removed from the hackathon organizer's dashboard.
Organizers can now add other users as organizers using the Team tab.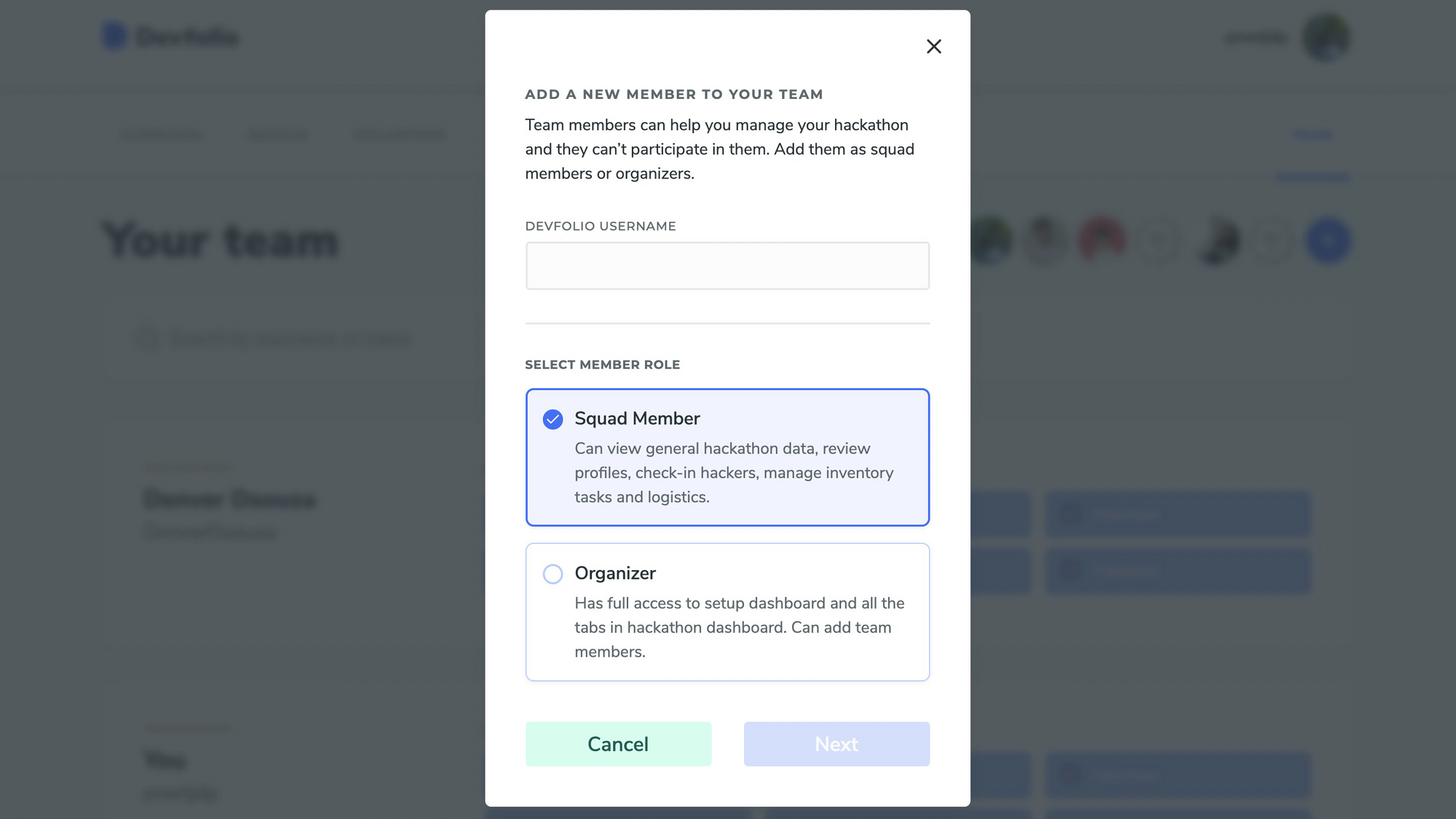 Fixed a bug that sets the wrong time in some cases when adding a date in the hackathon setup dashboard.
More details on what we have been shipping lately here. If any of this looks interesting then do check out our career page.