Devfolio X Polygon's Made in India Tour
We're thrilled to announce our latest collaboration with Polygon on their Made in India tour! Read on to learn more.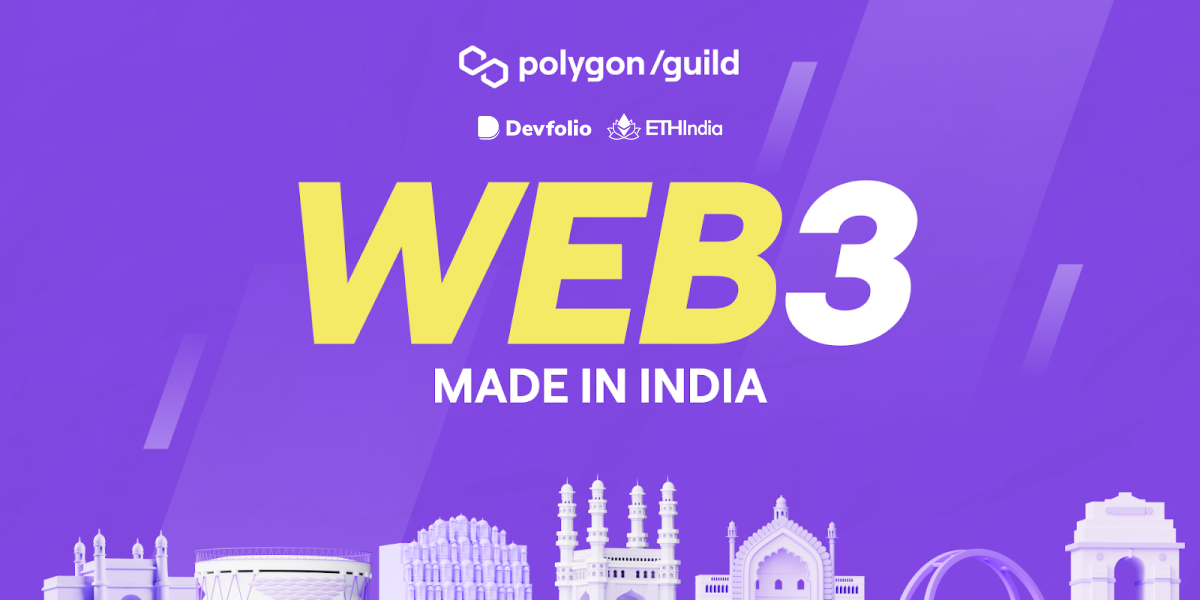 At Devfolio, we believe the future is decentralised. And as we make our way towards actualising this vision, we've had the privilege to work alongside one of our closest allies in this space — Polygon.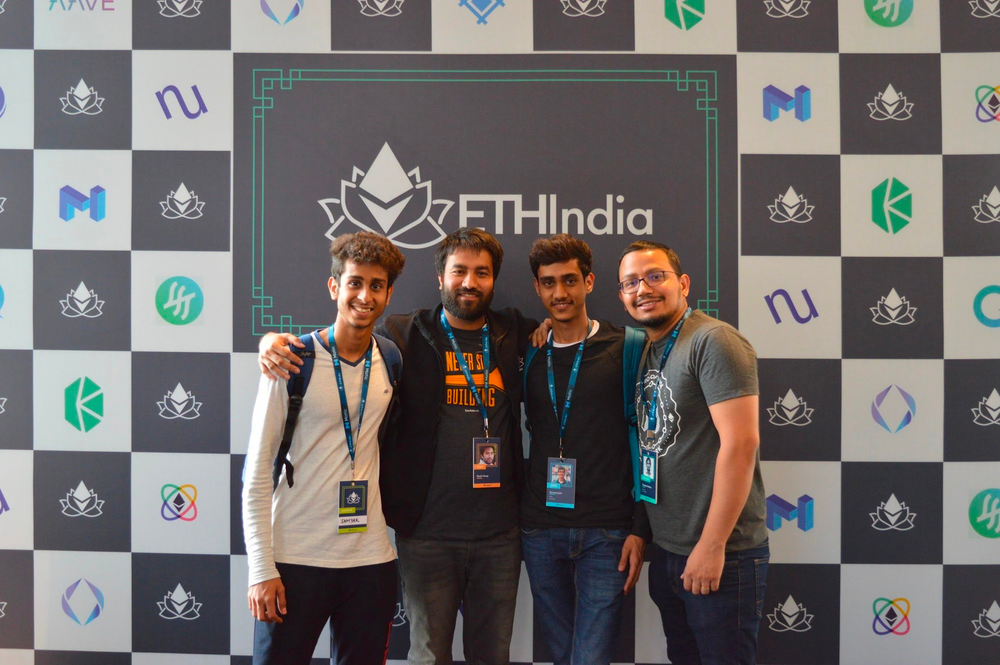 Our tryst with Polygon (then Matic) began at ETHIndia 2018, where the founders Sandeep Nailwal, Jayanti Kanani and Anurag Arjun found some of their earliest core team members. While back then, there were only about 40 dapps integrated on the network, Polygon's Ethereum-focused founders, with a vision for finding global scaling solutions, went on to create the backbone of a new and more equitable web. The rest has been history in the making.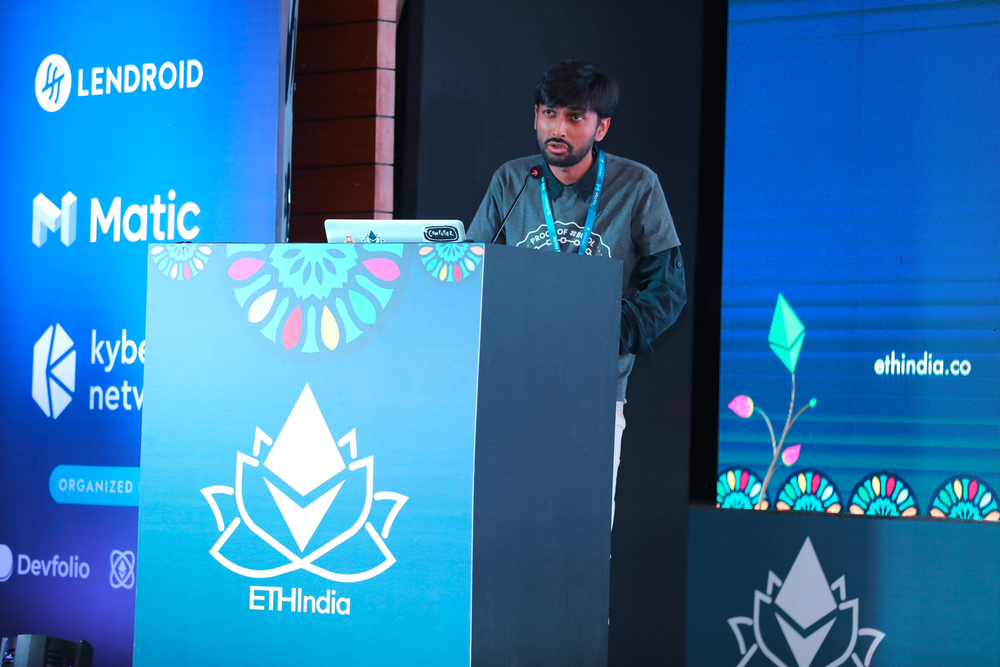 Ever since Devfolio and Polygon have worked in close quarters to build the Indian Web3 space into what it is today. From sponsoring events such as ETHIndia, InOut, WMN to assisting their Polygon Fellowship and job drops, it's been an absolute delight to achieve collective milestones with the folks at Polygon.
And on this note, we're super excited to announce our latest collaboration with them — Polygon's Web3: Made in India Tour! This tour is a month-long rolling celebration of blockchain builders and innovators, culminating at the biggest Web3 hackathon of all, ETHIndia 2022. Divided into seven Polygon Guild events and the first-ever Polygon Connect: India, the country-wide tour celebrates the developer ecosystem that has made Web3 possible. And, most importantly, you're invited. Here's everything you need to know about this tour.
Phase 1: The Roadshows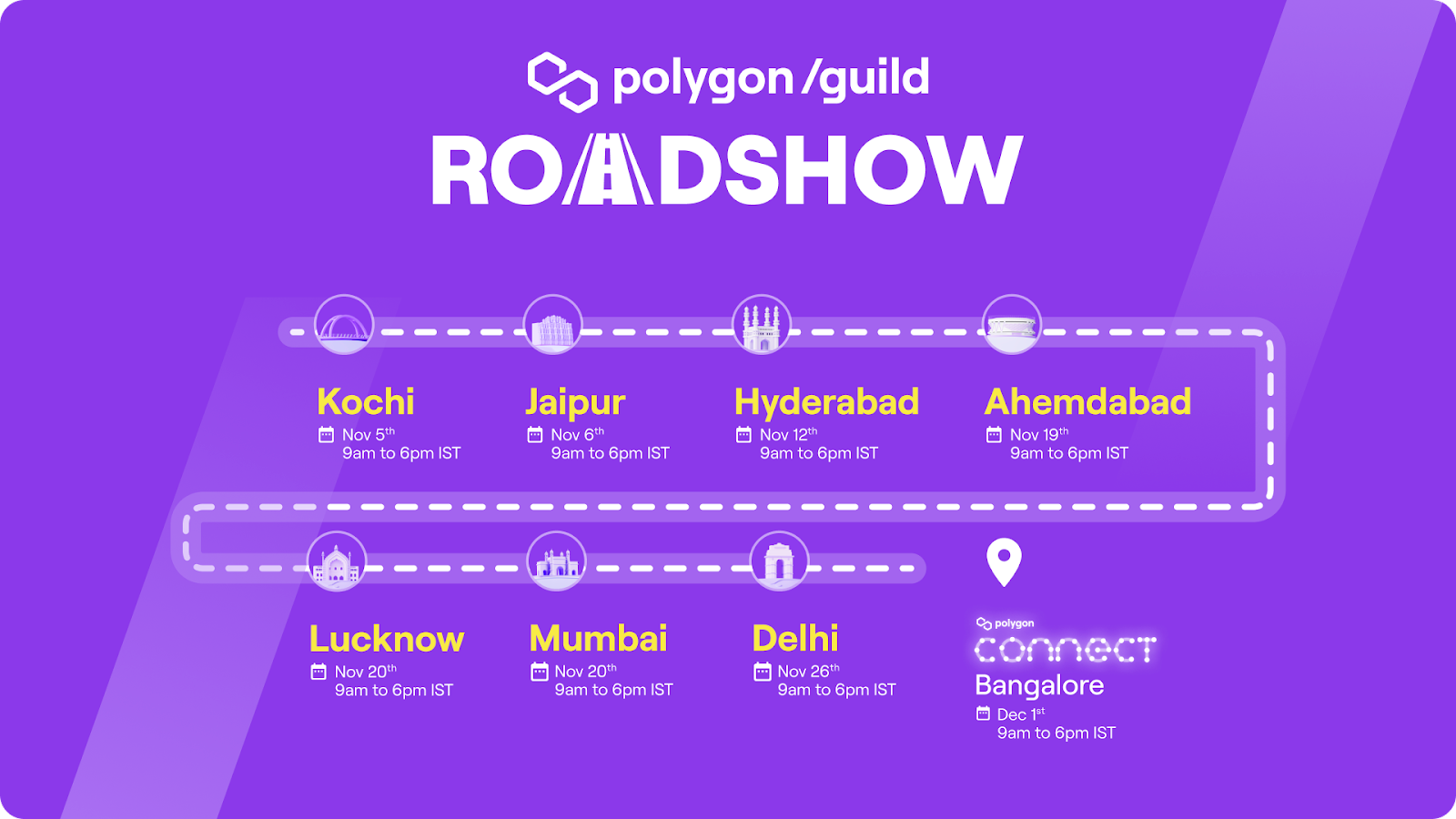 The Roadshows are events spanning throughout India (Delhi, Mumbai, Hyderabad, Ahmedabad, Lucknow etc.) during the month of November. With fun, approachable, and hands-on programming, each Roadshow will feature Web3 stalwarts and the opportunity to meet other passionate blockchain builders, filled with experiences like:
Workshops to help you begin building right away.
Networking parties to get you to interact with the who's who of the industry.
Knowledge sessions with industry leaders through panel discussions, keynotes, and informal chats.
Exclusive swag and merch besides special prizes.
Phase 2: Polygon Connect: India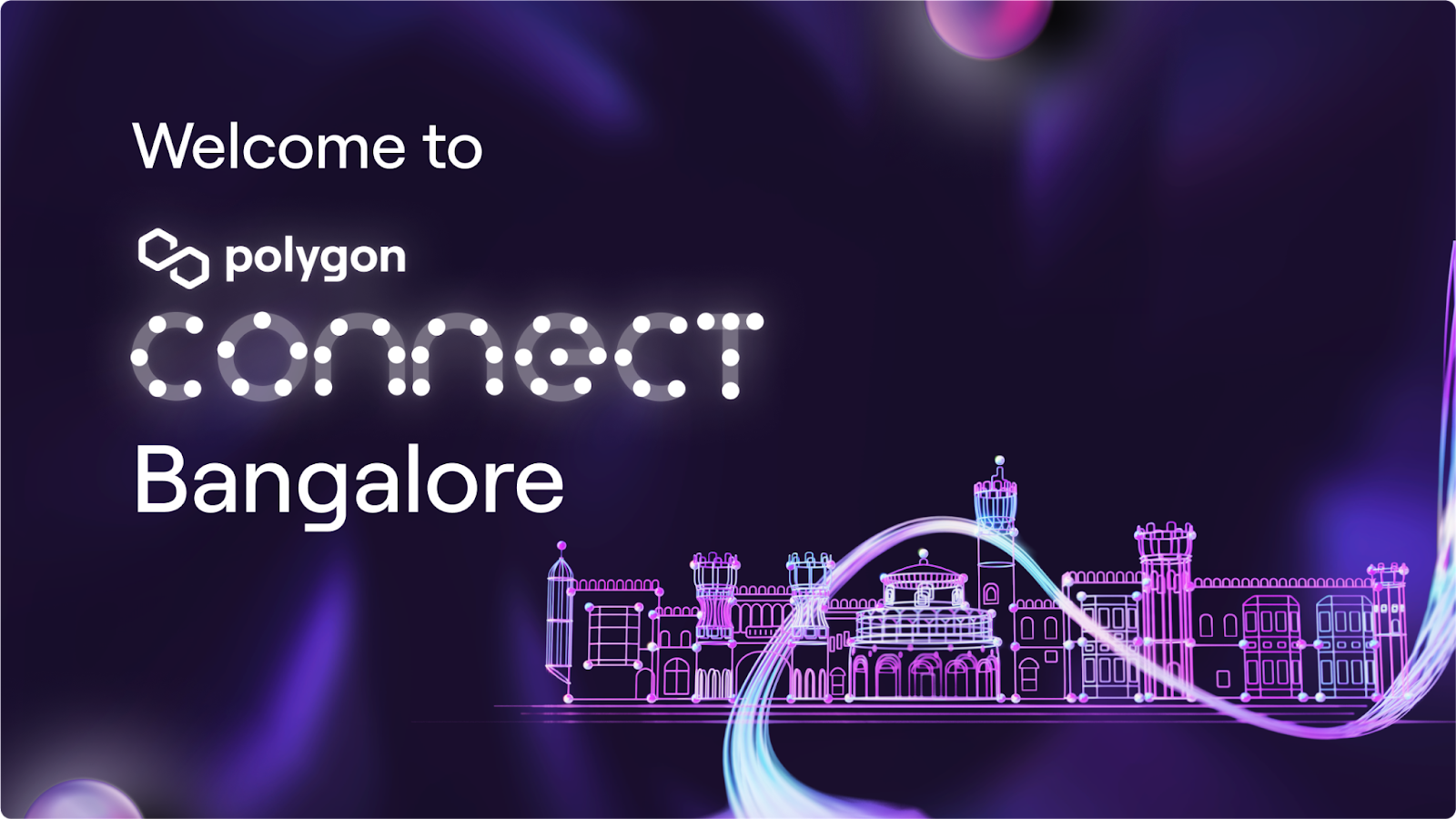 The Roadshow events will conclude with the flagship Polygon Connect: India in Bengaluru. Hosted by Raj Shamani with a special guest performance from Srushti Tawade, Connect is free and open to everyone until we reach capacity. This final stop will fill up fast with an anticipated 1,500+ Web3 and Web2 builders alike, so you may want to register ASAP.
Exclusive event: Polygon Demo Day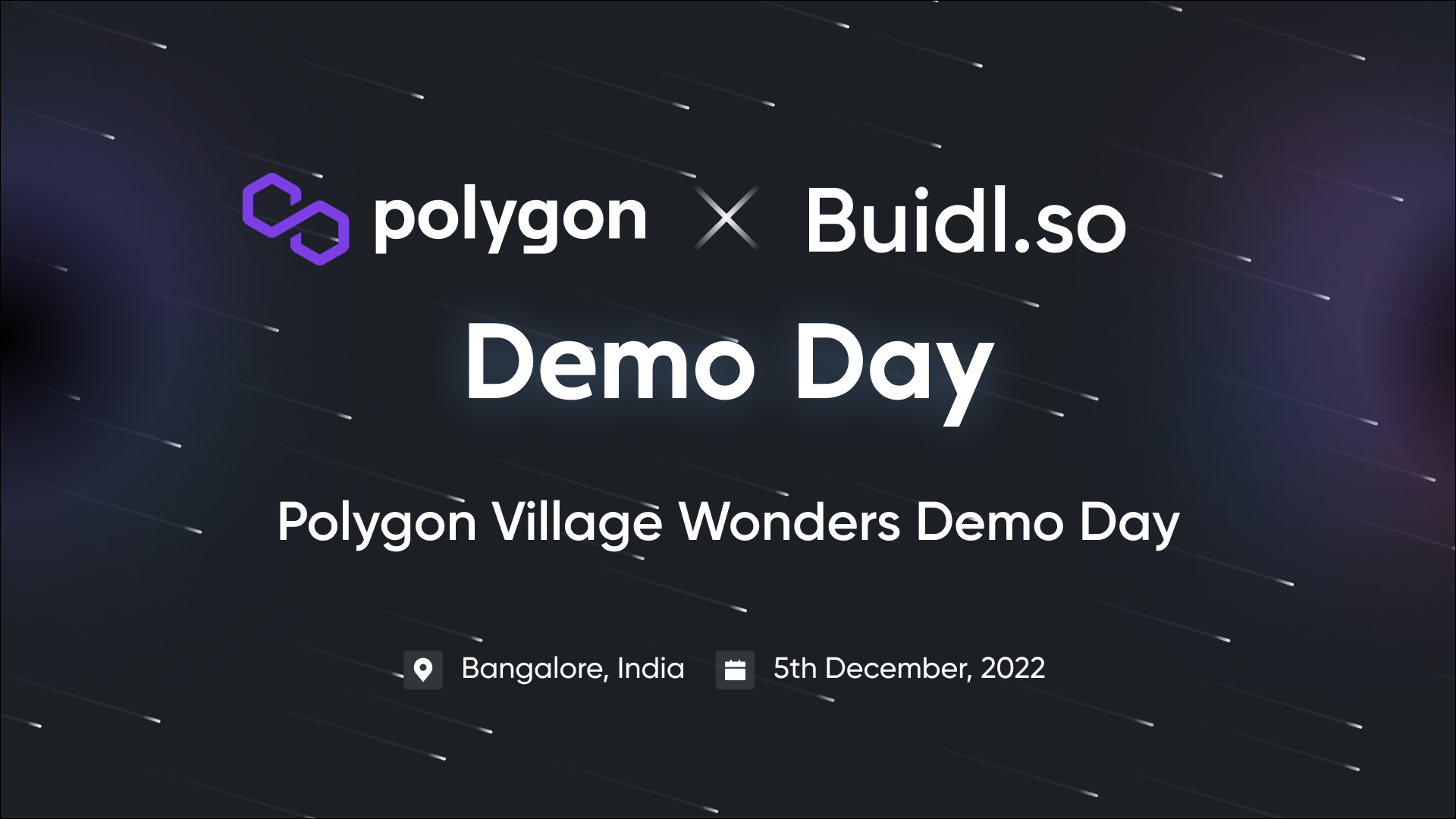 Post ETHIndia 2022, Polygon is also hosting an exclusive, application-based demo day in Bengaluru, with their partners BuildersTribe. Polygon X Buidl.So Demo Day will feature over 50+ top global VCs, and 100+ angel investors, along with Village Wonders. So if you qualify for ETHIndia, we highly recommend applying to this event.
Come meet the brightest minds in the ecosystem and have fun while at it. We look forward to getting to know you at these events!