Building Out Loud '21 with Solana India
A crypto hackathon exclusively for Indian developers. Registrations close 12 August!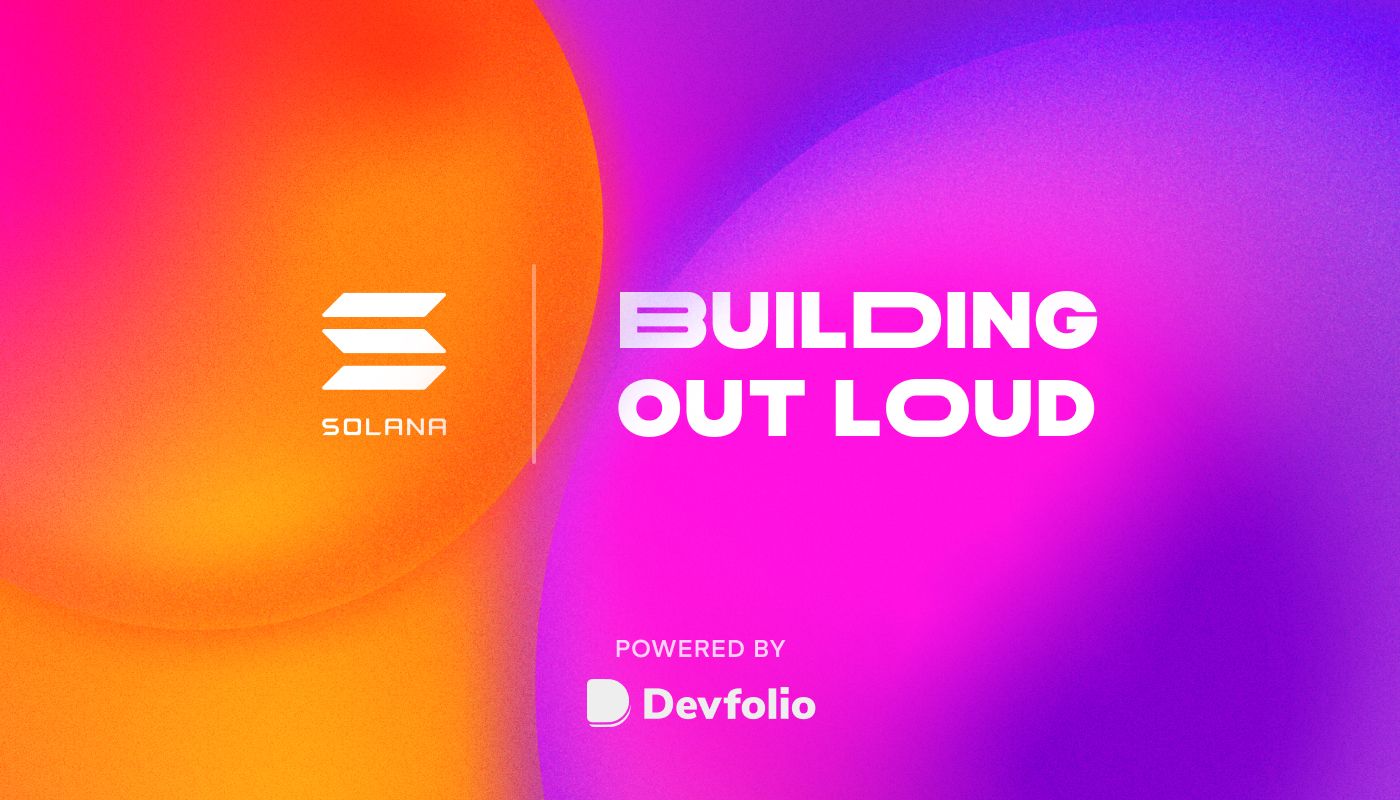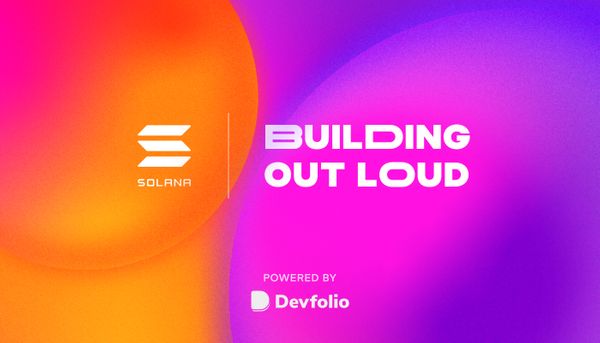 Building out Loud will be a three-week-long hackathon hosted by Solana in partnership with Superpumped, Devfolio, and a great panel of judges. The internet's fastest blockchain is all set to host the world's fastest-growing open source community - read on to learn more!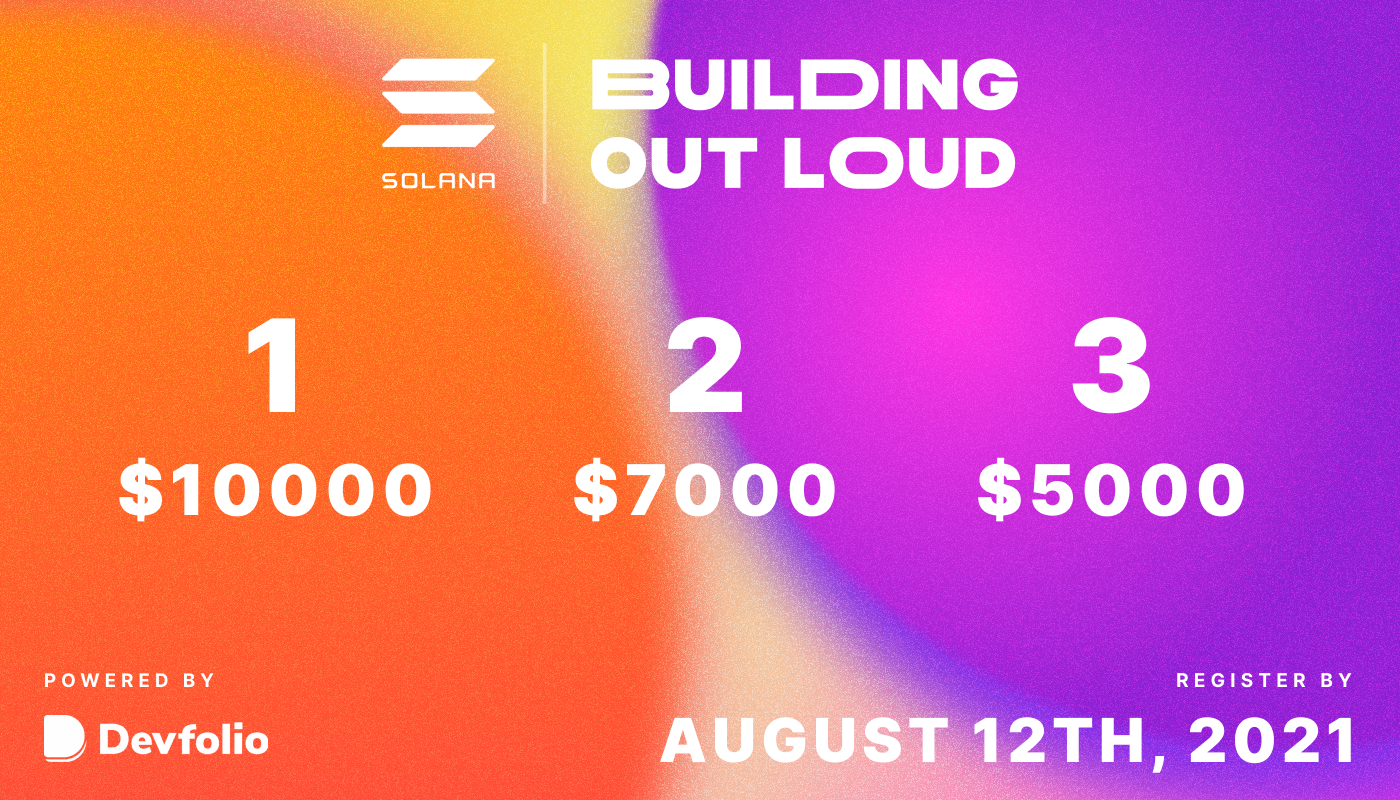 Given the high popularity of Indian teams participating in their global hackathon back in May 2021, Solana labs is slated to host a three-week hackathon exclusively for the Indian developers, who currently contribute to the largest, fastest community in the world. This is an excellent opportunity for budding developers to showcase their skills to some of the best investors out there.
First of all, what is Solana?
Solana is a fast, secure, and censorship-resistant blockchain. The globally distributed community focuses on building the next great decentralized exchange, prediction market, marketplace, and payment networks with an open infrastructure. Backed by the likes of a16z, what set Solana apart is the technology it uses and the blazing speed that comes with it. Solana carries the promise of building the most decentralized public blockchain as it accelerates the consensus process that makes blockchain transactions reliable and immutable.
The mission to provide a highly scalable, secure, and maximally decentralized platform that can support potentially thousands of nodes without sacrificing throughput isn't simple, but with an average block time of 400-800 milliseconds, combined with the capacity to achieve more than 65,000 TPS and it's massive scalability, Solana is all said to foster decentralized applications that can support thousands of users without breaking.
Why participate?
Win prizes from a pool of over $80,000
Launch a global product
Pitch to and raise capital directly from Solana Foundation and prominent global investors
Special prizes up for grab
In addition to prizes sponsored by Solana, there's a lineup of special prizes granted by Balaji Srinivasan, CRED, Republic.co, Lightspeed India Partners, Serum, Kunal Kapoor, Raj Gokal and Superpumped. They're offering BIG prize money and grants for teams that build what they're looking for.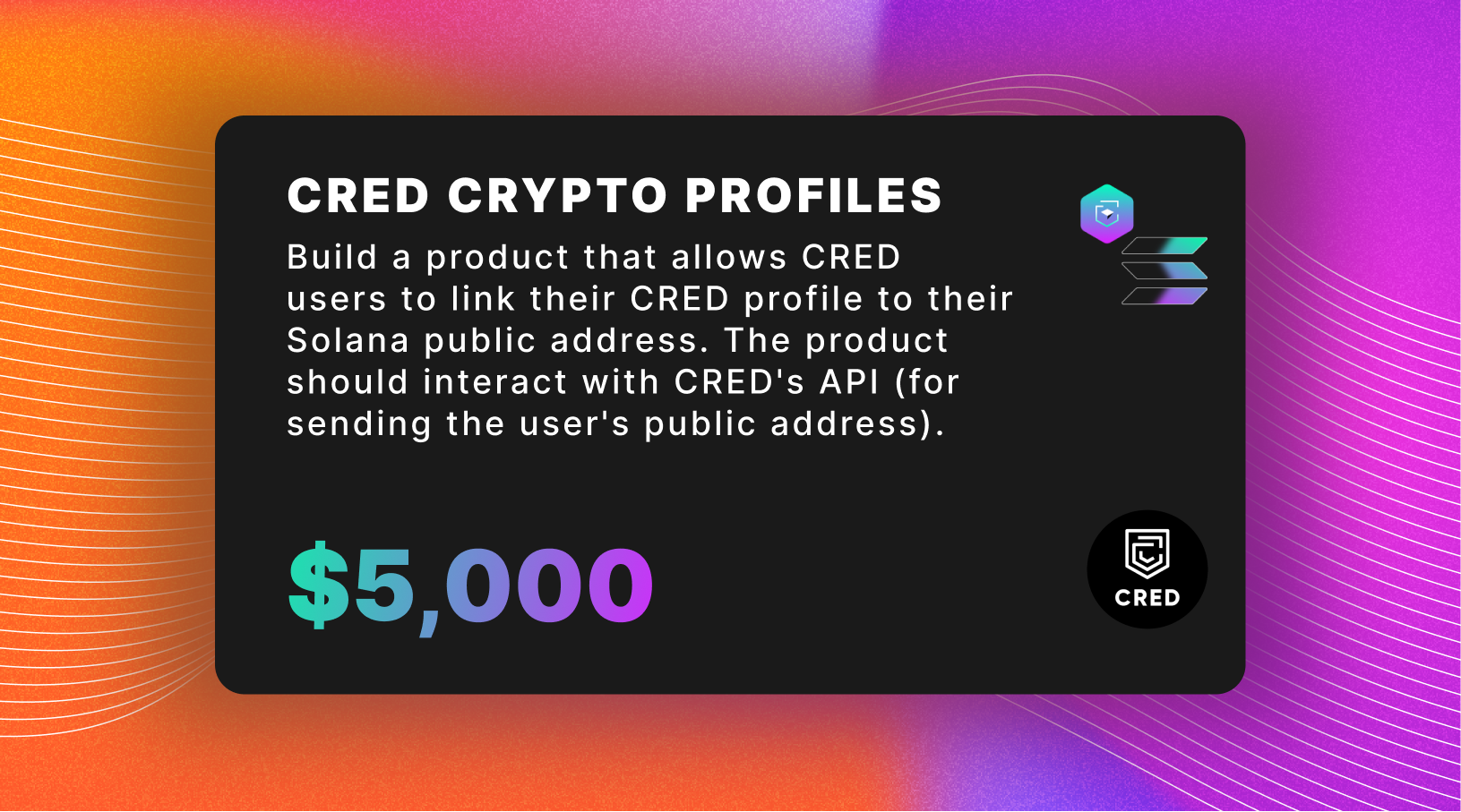 You will also have a great panel of judges, who are genuinely excited to support the Indian developer ecosystem. This edition's line up features Chris McCann, Preethi Kasireddy, Hemant Mohapatra, Amy Wu, Samuel Harrison, Kunal Kapoor, Meltem Demiros, Kunal Shah, Graham Friedman, Tyera Eulberg, Tamar Menteshashvili, Gautam Chhugani, Adrian Ciaffoncini, Siddhartha Jain, Aniket Jindal, Amitej Gajjala, Srikanth Kalapur, Paurav Joshi, Akash Nimare, Shardul Aeer, Mohak Agarwal, Tanmay Bhat and Akshay BD.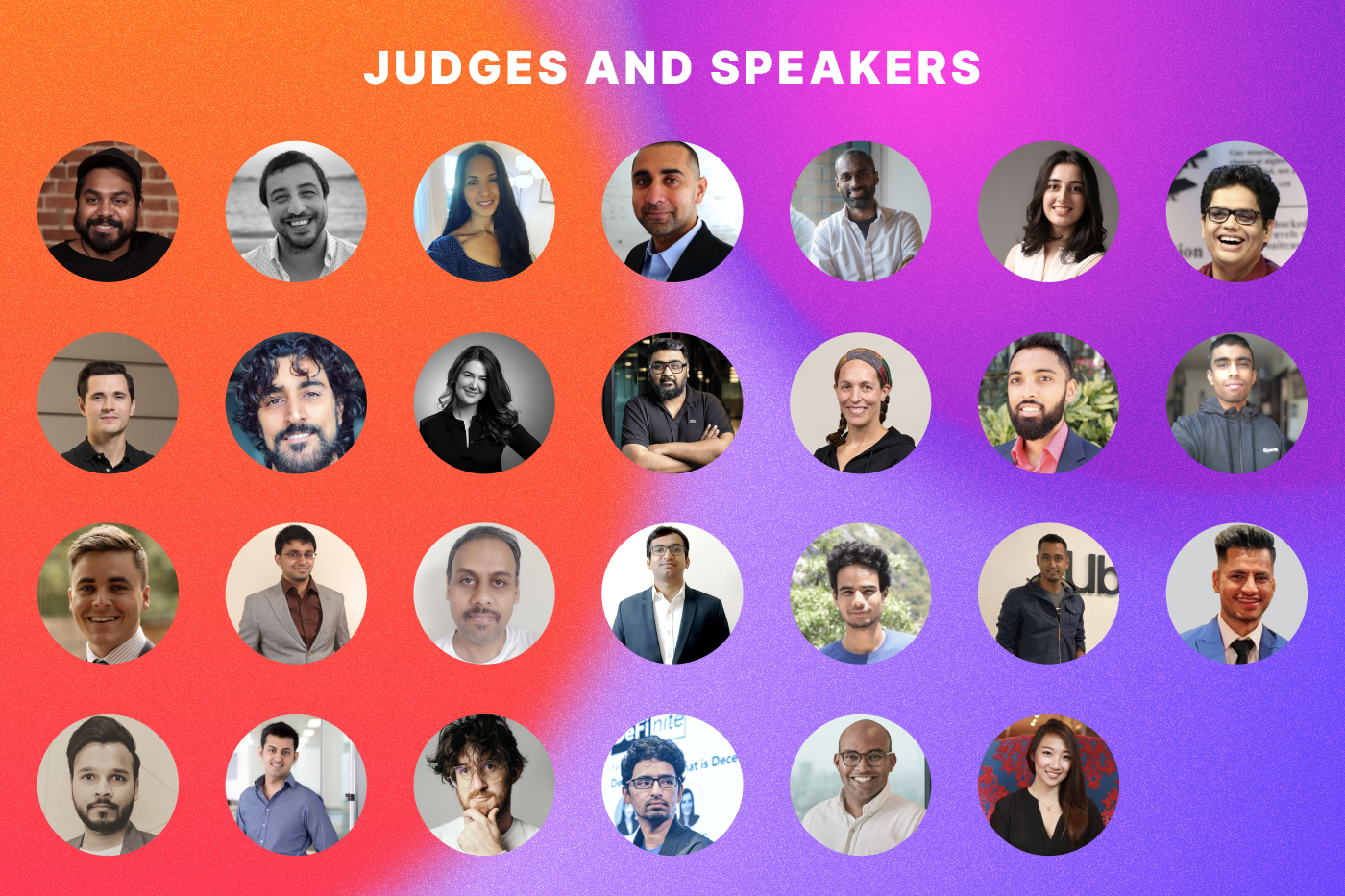 Timeline
July 26, 2021 - Registrations Open
August 12, 2021 - Registrations Close
August 13, 2021 - Hackathon Begins
August 16, 2021 - Developer Happy Hours
September 3, 2021 - Submission Deadline
September 10, 2021 - Results
How to participate
Apply via Devfolio, here. Further details will be shared once you have completed registration.
Join the Discord server to access developer tooling resources and on-demand help.
Create your own squad (of upto 6 members) or become your own one-person-army!
As our community grows, so does our reach. Today, you can launch a product, acquire customers from around the world, raise capital and scale your product from where you stay. If you genuinely care about building products that scale, have a knack for doing so, and would love the unique opportunity to showcase them to the best investors and mentors - don't miss out!
More about the hackathon: https://buildingoutloud.solana.com
Apply here: https://building-out-loud.devfolio.co/